The renewable energy sector has received a 'very cold' response from the government in the proposed budget for the next fiscal year, stakeholders say.
Apart from granting value-added tax (VAT) exemption on solar battery production, they said, the sector got no other facilities.
"To encourage the environment-friendly solar energy sector, I propose to provide VAT exemption on up to 60 AMP solar battery production for partner organisations of Infrastructure Development Company Ltd (IDCOL)," Finance Minister AHM Mustafa Kamal said in his budget speech on Thursday.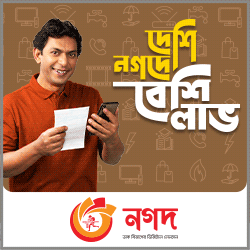 He also said the government is laying emphasis on solar energy-based electricity aiming to enhance the contribution of renewable energy to 10 per cent of total power generation.
"We have so far been able to generate 628 megawatts of power from renewable energy, and power plants of a combined generation capacity of 1,221 megawatts are either under construction or in the planning process."
To make power generation and its use sustainable, the minister said, the government also has taken up plans to install solar panels on the rooftop of every educational institution in the country.
In addition, Mr. Kamal said, electricity has been provided to the people living in off-grid areas through the installation of 5.8 million solar home systems.
After reviewing the proposed budget document, the Centre for Policy Dialogue (CPD) said given the state of demand for electricity during Covid-19 and the aftermath, much lower than generation capacity, there are scopes for rationalisation of energy-mix in power generation.
"Renewable energy should be given heightened attention against this backdrop," it said.
President of Solar Module Manufacturers Association of Bangladesh (SMMAB) Munawar Misbah Moin told the FE that stakeholders are 'disappointed' with the way the government treated the sector in the proposed budget.
"We did not see any allocation for the sector in the budget proposal even though we placed various demands in the past."
Even the minister did not utter any such word that can make the entrepreneurs hopeful, he added.
Mr. Moin said the government has given approval for setting up of over a thousand megawatt of electricity from renewables but did not provide adequate facilities to implement the projects.
"Unless the government can arrange land and evacuation lines, most of the projects won't see daylight."
He said the government has collaborated with China for producing 500-megawatt of electricity from renewables and is arranging required land in this regard. "But in case of setting up of power plants in the private sector, the government is not offering any such help."
President of Bangladesh Solar and Renewable Energy Association Dipal C Barua told the FE that the sector got no importance to the government while preparing the budget for the fiscal year 2020-21.
"I went through the entire budget documents but did not see anything apart from the VAT waiver on battery production," he said expressing frustration.
Mr.Barua said there are 5.0 per cent advanced income tax and 5.0 per cent advanced tax on solar panel import but they demanded its withdrawal. "We noticed there is no mention of it in the budget documents."
Global think-tank Institute for Energy Economics and Financial Analysis (IEEFA) last month suggested that Bangladesh should lower its dependence on fossil fuel-based power and give importance on low-cost renewable energy.
"Bangladesh needs to consider regaining control of its power sector by renegotiating coal and LNG plants to more appropriate, modular renewable energy - without capacity payments - and grid investments to meet lower demand growth," it said and added, "This would reduce the overall system cost while improving domestic energy security and resilience."