Finance Minister AMA Muhith said the state of revenue collection during the past July-November period was not up to the mark.
He is, however, upbeat about a change in the situation.
"The collection is not good. I think it will change," he said, but wouldn't revise the revenue-collection target immediately.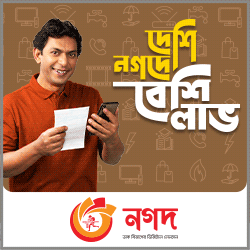 Mr Muhith was responding to newsmen's queries after a meeting of the cabinet committee on public procurement at Bangladesh secretariat Wednesday.
"Wait and see. Because, my judgment is people are willing to pay taxes," the minister said in reply to another query on how the collection will rise.
Asked whether the revenue target will be achieved, the minister answered in the positive, but said: "There may be some adjustments, but there is no chance of drastic adjustment."
The revenue collection during the first five months of the current fiscal year was behind the target by Tk 87.58 billion. During the period, some Tk 753.08 billion could be collected against the target of Tk 840.66 billion.
However, the collection was higher by 18 per cent compared to the same period of previous fiscal year.
The annual revenue-collection target set for the National Board of Revenue is Tk 2.481 trillion.