RMG export earnings in July 1-18 total $1.57b
Exporters term it as revival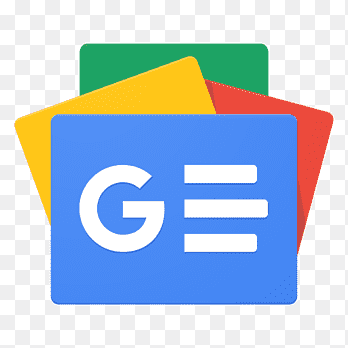 For all latest news, follow The Financial Express Google News channel.
The country's ready-made garment (RMG) export earnings in the first 18 days of July stood at US$1.57 billion despite the Covid-19 pandemic, which local manufacturers consider as a good sign of reviving new or cancelled work orders.
Bangladesh fetched $1.78 billion during the same period of July 2019.
The July 2020 earnings over that of last year declined by 11.74 per cent, according to Bangladesh Garment Manufacturers and Exporters Association (BGMEA) data.
The country fetched $2.25 billion, $374.67 million, $1.23 billion and $2.24 billion in March, April, May and June of this year respectively. Subsequently, growth declined by 20.14 per cent, 85.25 per cent, 62.06 per cent and 6.63 per cent from March to June over the corresponding months of last year, according to data.
When asked, Fazlul Hoque, former president of Bangladesh Knitwear Manufacturers and Exporters Association (BKMEA), said the present trend is positive, considering the overall situation.
He said exports in July will be higher, as manufacturers will try to complete their shipments ahead of the Eid-ul-Azha.
He, however, said buyers are now placing 70 per cent work orders compared to last year.
Responding to a question, BGMEA president Dr Rubana Huq said RMG exports is around $210 million lower than the 18 days' earnings of last July.
"It is certainly a positive sign of hope for the industry (considering the ongoing pandemic)."
She, however, added that this might not necessarily indicate new order placements by the buyers, but reinstatement of the orders, cancelled immediately after the Covid-19 outbreak started.
The industry lost $4.33 billion worth of export from March to June, and its growth is still below the positive trend, she noted.
Regarding work orders, the BGMEA president said orders are being placed up to 60 per cent over that of last year, which is not enough for most factories to run in their full capacity.
"Placement is going on, but a total recovery will take up to the middle of next year," she predicted.
H&M, one of the country's largest global apparel buyers, announced in March temporary suspension of placing new orders to its listed supplier factories in Bangladesh amid the coronavirus outbreak.
When asked, H&M Bangladesh country manager Ziaur Rahman said the company has placed new work orders worth over $400 million until July 12.
The Swedish retailer annually sources more than $3.0 billion worth of RMG items from Bangladesh. It has recently announced a plan to close a total of 170 stores permanently in 2020.
In an email communication, Dominic Roter, press officer at Communications Department of H&M Group, told FE: "We do not see this closure having any material impact on our strategic planning and sourcing from Bangladesh, a market that is very important for us."
"We have longstanding relationships with our suppliers in the region, and are in close contact with each and every one of them, as they are our partners."
Just as under normal circumstances, the company now fully stands by its responsible purchasing practices and contractual agreements, Dominic Roter noted.
"We take delivery of and pay for already produced goods, as well as goods in production, if delivered within a reasonable timeframe. We are fulfilling all payments to our suppliers on time at the originally agreed price, without any re-negotiations," he added.
Representatives of global buyers in Bangladesh said the new situation has rather created opportunities, as buyers are maximising use of the country.
They are also observing a tendency of moving business from China and Turkey to Bangladesh.
However, Mr Fazlul Hoque of BKMEA expressed doubt over complete grabbing of orders, shifting from China.
He said Bangladesh is still in an advantageous position for the EU market due to duty-free market access there.
"But for the US market, Vietnam is ahead of Bangladesh because of having Chinese investors there, who might shift the US orders to Vietnam," he observed.