Seven LNG cargos due in March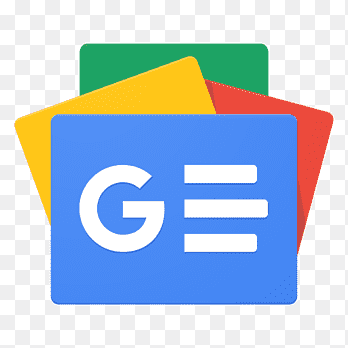 For all latest news, follow The Financial Express Google News channel.
Bangladesh opts for increased import of liquefied natural gas (LNG) to feed mounting fuel demand in industries and power plants, and seven cargos are coming in March, said sources.
The total cost for the month's imports is estimated at US$400 million or Tk 40 billion.
Of the total, five LNG cargos will be bought from long-term suppliers and two from the international spot market that remains volatile under the impact of global crises.
The country will import four LNG cargos from Qatargas and one cargo from Oman Trading International or OTI during March.
Of the two spot cargos to be purchased next month, a maiden one will come from Japanese JERA which will supply 3.36 million British thermal unit (MMBTU) LNG to Moheshkhali floating storage and re-gasification unit (FSRU) in March 11-12 delivery. The company will deliver the cargo at US$16.50 per MMBTU.
State-run Rupntarita Prakritik Gas Company Ltd (RPGCL), a wholly owned subsidiary of Petrobangla that looks after LNG trade for Bangladesh, will float tender this week to import a second LNG cargo from international spot market for March 30-31 delivery.
JERA won the bid to supply its maiden LNG cargo from the international spot market by quoting the lowest price among six other contending bidders, including Vitol Asia, Gunvor Singapore, Excelerate Energy, and Total Energies that offered the maximum price at around US$21 per MMBTU.
Bangladesh received its first LNG cargo from the international spot market, breaking a seven-month hiatus, on February 21-22 from French supplier Total Energies at the Moheshkhali FSRU.
The French firm was selected to supply the liquid gas after becoming lowest bidder to supply the fuel at $19.78 per MMBTu while the highest bid was around US$24 per MMBTU from the other bidders.
Before ceasing LNG import from spot market, Bangladesh had imported its latest LNG cargo for June 22-23, 2022 delivery to its Moheshkhali FSRU from Gunvor Singapore Pte Ltd at S$24.75 per 0MMBTU.
The Brent crude-linked purchasing cost of LNG from Qatargas and OQ currently hovers around $10.50 per MMBTU on account of Brent-crude price being at US$85 per tonne.
"Bangladesh will start in March importing increased quantity of LNG regularly from spot market," Petrobangla Chairman Zanendra Nath Sarker said earlier, in the wake of cry for fuel from businesses who offered to pay higher, if necessary, for uninterrupted gas supply.
The country has a target to ramp up overall natural-gas output to more than 3,000 million cubic feet per day (mmcfd) as industries seek uninterrupted gas supply to keep the wheel rolling on a full scale in the process of a rebound, he said.
Overall natural gas supply in the country now hovers around 2,745mmcfd with re-gasified LNG of around 553mmcfd, according to official data of Petrobangla as on February 25, 2023.
Bangladesh raised the natural gas tariffs by up to 178.88 per cent by an executive order last month, which came into effect on February 1, to secure funds for importing increased quantities of LNG and to meet the growing domestic demands, especially in industries, and ensure uninterrupted supply of gas to the consumers.
The government's aim is to meet growing demand for natural gas in export-oriented industries, power plants and commercial purposes through importing LNG from high-priced spot market, a government notification from the Ministry of Power, Energy and Mineral Resources said during the tariff hike.