A top US delegation is going to visit Myanmar and Bangladesh to resolve the Rohingya crisis stemming from the persistent persecution of them in the former's western Rakhine state.
Acting Assistant Secretary of State for Population, Refugees, and Migration Simon Henshaw will lead the delegation from Oct 29 to Nov 4, said the Department of State on its website dated October 29.
The delegation will discuss ways to address the humanitarian and human rights concerns and improve the delivery of humanitarian assistance to displaced persons in Burma, Bangladesh, and the region.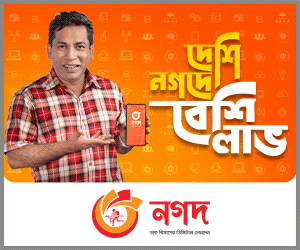 They will meet various stakeholders to discuss the US and international responses to the ongoing crisis and to explore durable solutions.
In Burma, the delegation will meet the diplomatic community, senior government officials, and UN, international, and NGO partners.
They will discuss the current state of the crisis, promote protection for persons affected by the violence and accountability for reported human rights abuses, urge unhindered humanitarian access in Rakhine.
They will also press for the establishment of protection mechanisms to enable individuals to voluntarily return in safety and with dignity.
In Bangladesh, the delegation will meet senior government officials, donors, and humanitarian agencies to discuss efforts to improve conditions for the Rohingyas refugees to effectively meet life-saving needs.
They will visit affected communities in Cox's Bazar District in southeastern Bangladesh to hear the stories of the people who have fled.
Simultaneously, they will also assess the impact of the emergency humanitarian response, identify gaps in assistance, and advise on ways to improve the delivery of humanitarian assistance.
A senior official at the foreign ministry said the delegation will come to Bangladesh after completing their visit to Myanmar first.
Earlier on Thursday, Secretary of State Rex Tillerson phoned Myanmar's army chief urging him to address the situation and take back Rohingyas who have fled to Bangladesh.
More than half a million Rohingyas have crossed over to Bangladesh fleeing 'ethnic cleansing' in Rakhine State since Aug 25.