US Consumer Price Index (CPI), excluding the volatile food and energy components, rose 0.3 per cent in December amid strong gains in the cost of rental accommodation and healthcare.
Economists are hoping that a tightening labour market, rising commodity prices and a weak dollar will lift inflation toward the Federal Reserve's 2.0 per cent target this year.
The Labour Department has said the consumer prices recorded their largest increase in 11 months in December as prices for new motor vehicles, used cars and trucks and motor vehicle insurance increased.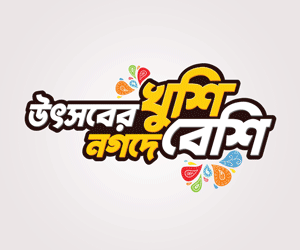 That was the biggest advance in the so-called core CPI since January and followed a 0.1 per cent gain in November.
Core CPI increased 1.8 per cent in the 12 months through December, picking up from 1.7 per cent in November, reports Reuters.
Economists polled by Reuters had forecast core CPI rising 0.2 per cent month-on-month and holding steady at 1.7 per cent on an annual basis.
Weak import and producer price reports this week had raised concerns about the inflation outlook, although the two reports do not have a strong correlation with the CPI data.
The US central bank's preferred inflation measure, the personal consumption expenditures (PCE) price index excluding food and energy, has undershot its target since May 2012.
The US central bank is forecasting three rate hikes this year. It increased borrowing costs three times in 2017.
Supporting the rise in underlying inflation pressures last month, rents increased 0.4 per cent. Owners' equivalent rent of primary residence climbed 0.3 per cent after gaining 0.2 per cent in November.
The cost of medical care increased 0.3 per cent, with prices for prescription medication surging 1.0 per cent after rising 0.6 per cent in November.
The cost of both hospital and doctor visits increased 0.3 per cent.
Households also paid more for new motor vehicles, which rose 0.6 per cent in price last month, the biggest gain since January. The cost of motor vehicle insurance increased 0.6 per cent.
Cheaper gasoline prices limited the increase in the overall CPI to 0.1 per cent in December after climbing 0.4 per cent in November. That lowered the year-on-year increase in the CPI to 2.1 per cent from 2.2 percent in November.
Last month, gasoline prices fell 2.7 per cent after rebounding 7.3 per cent in November. Food prices rose 0.2 per cent after being unchanged for two straight months.