Finance Minister AHM Mustafa Kamal on Friday said that the World Bank's latest growth projection is inconsistent with the current economic recovery of Bangladesh.
"World Bank is a global financial institution. When it reveals any data or info regarding a country or on any issue, then it can influence everyone for a certain reason. The projection that the World Bank gave yesterday regarding Bangladesh's GDP growth is inconsistent with the country's current economic recovery." he said, according to a finance ministry press release, reports BSS.
The finance minister's remarks came in the wake of the latest 'South Asia Economic Focus 2020' released by the World Bank yesterday.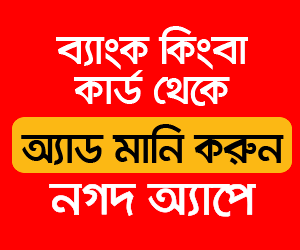 The Washington-based lending agency projected that Bangladesh's GDP growth would likely to be 1.6 per cent in the current fiscal year (FY21) and 3.4 per cent in the next fiscal year (FY22).
Kamal said whatever the World Bank is saying about the country's current growth status is not new as they have been revealing such numbers since there has been a slowdown in the economy due to Novel Coronavirus (COVID-19) pandemic. "They (WB) are still stuck in the same position (regarding projection)," he added.
The Finance Minister mentioned that despite enough pressure on the health and pandemic operations management, the timely and appropriate stimulus packages of the government alongside social safety measures have strengthened the economy while basic services and goods have also been ensured for the poor section of people.
Bangladesh is now in a very capable position in almost all areas including private and public investment, public expenditure, export earnings and inward remittance flow, he added.
Turning again to the projection of the World Bank, the Finance Minister said it is known to all that the characteristics of the projection of the World Bank is very much 'conservative method' and if anyone makes a list of their all recent projections, then it would be found that their projections are far away from reality.
In this regard, Kamal said the government sets its target as per its capacity and thus attains it. "By attaining, we'll have to prove time and again that we are correct. Again this time, we'll prove that our target is right through attaining it."
He also noted that the 2.0 per cent cash incentive on remittance through legal channel has increased its flow in the country.
Reiterating that the people of the country is the lifeline of the economy, the Finance Minister said they would again prove that the World Bank's projection is inconsistent.
He said whatever the Prime Minister had set the growth target in the budget based on her belief on the country's people, would be achievable.
"We believe that with the united efforts of all, we'll be able to attain that target, Insha Allah. Bangladesh was on top of attaining GDP growth over the last 10 years and we hope such trend will continue in the future," he added.