The local plastic goods makers' body in its post-budget reaction has sought tax holiday to attract more investment in the sector.
The Bangladesh Plastic Goods Manufacturers and Exporters Association (BPGMEA) urged the government to take realistic measures to achieve different economic goals, including the targeted GDP growth rate. In a statement on Sunday, BPGMEA president Md Jashim Uddin said finance minister included different economic goals and milestones like Vision 2021, Vision 2041 and SDGs in the proposed budget.
"However, the government must prevent unnecessary expenditure and misuse of funds to help ensure the desired cash flow to achieve different goals and GDP growth target," he added.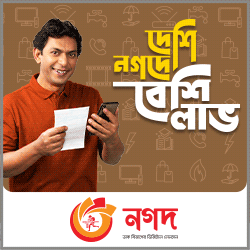 Terming the sector 'potential' for the national economy, Mr Jashim urged the government to allow tax holiday for plastic manufacturers.
"We earnestly request the government to include plastic sector in the tax holiday facility as the eighth sector considering its potential and its consumer-friendly nature."
As per the proposed budget, the government is set to provide the same facility for seven other sectors, including man-made fibre for apparel sector, car components and electronic transformers. Mr Jashim lauded the government for allowing value-added tax (VAT) exemption on environment-friendly plastic beads made from recyclable plastic waste.
Considering the Covid-19 situation, he also sought exemption on goods like plate, jug, bowl, dustbin, tray and bucket as they are mostly used by poor people. He called for withdrawing the revenue board's order 17/VAT/2019 obligating VAT registration for plastic goods, irrespective of turnover, since small and medium factories cannot operate complying with it. The trade body leader hailed the government for declaring a Tk 1.0-trillion stimulus packages for the industries struggling to operate amid the pandemic.
Mr Jashim sought measures to distribute the fund with the participation of all trade bodies and government agencies so that small and medium entrepreneurs also get equal benefits.
The BGAPMEA greeted the government for allowing exemption of duties on accessories, equipment and raw materials meant for battling against coronavirus. The proposed budget has set a target of Tk 3.3-trillion revenue collection, which it believes is unrealistic.
"The revenue target of Tk 3.3 trillion amid probable sluggish economy is likely to create pressure on consumers for indirect tax," the BPGMEA statement said.