A total of twenty-four Technical Training Centers (TTC) at 24 upazilas will go into operation from Thursday (tomorrow) with the aim of reaching technical training facilities at people's doorsteps to develop skilled and efficient manpower in the country.
Prime Minister Sheikh Hasina is expected to inaugurate these 24 TTCs virtually, joining from her official residence Ganabhaban tomorrow a function at Osmani Auditorium in Dhaka, an official said.
He said the Bureau of Manpower, Employment and Training (BMET) of the Ministry of Expatriates' Welfare and Overseas Employment is engaged in improving the country's socio-economic condition by ensuring the overall welfare and equal opportunities for the expatriate Bangladeshis, exploring new labour market and creating skilled manpower through these technical training centers.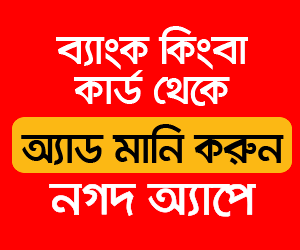 Mohammad Rasheduzzaman, Assistant Private Secretary to the Expatriate Welfare and Overseas Employment Minister, said that Prime Minister Sheikh Hasina, during her visit to the ministry in 2014, asked all concerned to take necessary initiatives to construct TTCs at the upazila level to reach the ongoing skill development training programme at the grassroots level, reports BSS.
The project titled 'Establishment of 40 Technical Training Centers in 40 Upazilas and one Institute of Marine Technology in Chittagong' was approved by ECNE on November 24 in 2015 to implement this directive of the prime minister.
Currently, the project is under implementation at an estimated cost of Tk 16.67 billion.
Under this project, the premier will inaugurate 24 TTCs built in 24 upazilas and the construction of the remaining 16 centers is also expected to complete soon, the official said.
The 24 TTCs are Bangabandhu Sheikh Mujib Centennial TTC in Tungipara of Gopalganj, Pirganj and Gangachara Technical Training Center in Rangpur and the centers in Sujanagar in Pabna, Monohardi in Narsingdi, Sirajganj Sadar and Kamarkhand of Sirajganj, Munshiganj Sadar, Khansama in Dinajpur, Alfadanga and Nagarkanda in Faridpur, Dighalia in Khulna, Haluaghat of Mymensingh, Keshavpur of Jessore Raujan and Sadwip of Chattogram, Nangalkot and Chauddagram of Comilla, Kapasia of Gazipur, Sherpur Sadar, Kalihati and Nagarpur Tangail, Hatibandha of Lalmonirhat and Mithamain upazila of Kishoreganj.
In the Eighth Five-Year Plan, emphasis was put on employment generation through skill development training, he said, adding that there are instructions to build one technical training center at each upazila by 2025 for skill-based overseas employment.
He said about 5,43,865 people, including pre-migrants and domestic workers were trained in 55 trades in the financial year 2021-22 through the 70 training institutes currently running under the BMET.
If 40 TTCs and one IMT are established at the upazila level through the development project, training programs will be conducted at a total 104 TTCs and 7 IMTs, increasing the total training capacity to 0.90 million annually.
As a result, skilled workers will have the opportunity to work in higher positions and higher salaries in foreign employment, which will play an important role in the overall development of the country including increasing the ongoing remittance flow, socio-economic development, poverty alleviation, mentioned the official.
He said these newly constructed TTCs have also housing facilities for the participants from long distance and 65 people can take training from there.