More than 60 per cent respondents, excluding teachers and guardians, of an online survey opined that the schools of the country should be reopened within a short time.
The Citizen's Platform for SDGs, Bangladesh conducted the survey titled "Finally schools will reopen: How much we are prepared" from February 17 to 22, this year.
A total of 1960 people -- 576 (29.4 per cent) guardians, 370 teachers (18.9 per cent) and 1014 others (51.7 per cent) gave their opinions in the survey, reports UNB.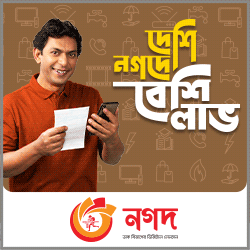 The findings of the survey were disseminated through a virtual programme on Tuesday. Convenor of the organisation and Distinguished Fellow of Centre for Policy Dialogue (CPD) Dr Debapriya Bhattacharya moderated the virtual event.
Among the guardians, 54.7 per cent have said that they don't feel safe to send their children to schools now, according to the online survey.
Besides, 86.8 per cent guardians said they are aware about the government's Covid-19 health guidelines and 50.7 per cent of them opined that their children won't be able to maintain the health guidelines at schools.
Among the teachers, 68 per cent opined that their institutions have the capacity to ensure health guidelines.
Addressing the event, Chairman of Secondary and Higher Secondary Education Board Dhaka Professor Nehal Ahmed said they won't reopen schools at a time due to the coronavirus situation.
"We will decide to reopen schools after getting permission from the national committee. Even we won't reopen schools at a time. Who will take responsibility if any student gets infected by the virus? So we have to remain alert and maintain all health related directives," he also said.
Nehal Ahmed added they will take suggestions from all concerned and scrutinize these before reopening of schools.
"The government issued a guideline on February 4 to take preparations and maintain safety for school reopening. However, most of the schools are prepared to reopen now," he also added.
Shakhwat Hossain, head teacher of a government primary school in Narsingdi said guardians are pressuring them to reopen schools.
"As Qawmi Madrasa is open now many students have got admitted there. We can't say that they will return to our schools again," he also said.