Chittagong Independent University (CIU) has organised a talk titled `Public Financial Management Framework in Bangladesh'.
The Institute of Governance, Development, and International Studies (IGDIS) arranged the event at the university auditorium recently.
Mohammad Muslim Chowdhury, Comptroller and Auditor General of Bangladesh, was present at the function as the chief guest.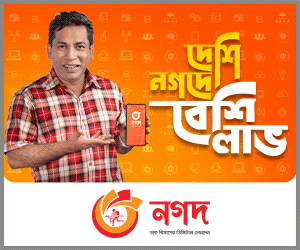 As the key speaker on the programme, he emphasised that auditors should focus on the purpose of a project when they approve an audit report, says a media release.
CIU VC Dr. Mahfuzul Hoque Chowdhury was present as the special guest, while Professor Dr. Syed Manzur Quader, director of IGDIS, conducted the programme.
Professor Dr. Mohammad Ayub Islam, advisor of IQAC, and Dr. Emon Kalyan Chowdhury, associate professor, CIU Business School, spoke at the event.
Dean, faculty members, and a good number of students were present among others.