The Institute of Chartered Accountants of Bangladesh (ICAB) has launched Quard-E-Hasana Project for its students to facilitate their study in chartered accountancy.
Under the project, ICAB will provide interest-free study loans to its current students and the students who have completed their courses.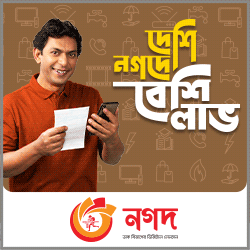 The institution will provide these loans on the basis of student's academic results and the economic situation of their family, said a press release.
Commerce Secretary Tapan Kanti Ghosh inaugurated the Quard-E-Hasana Project on Wednesday.
ICAB President Mahmudul Hasan Khusru FCA, Vice Presidents Sidhartha Barua FCA, Maria Howlader FCA, Council Members NKA Mobin FCA, Sabbir Ahmed FCA, Md Moniruzzaman FCA, Md Mahamud Hosain FCA, Mohammed Forkan Uddin FCA, CEO Shubhashish Bose, among others, were present in the inaugural ceremony.
The project has been designed to provide financial support to the meritorious but financially insolvent students, said ICAB President Mahmudul Hasan Khusru FCA.
"Initially, BSRM came forward to donate to the fund and ICAB expects more businesses houses, corporate houses, government, donor agencies and the members of ICAB will also come forward to donate in future under their CSR initiatives," he said.
The objectives of the project are to attract more meritorious students to the profession of Chartered Accountancy; to increase the number of accounting professionals to meet the growing demand of the rapidly changing economy of the country; to bring more talents to CA profession, who will be more capable with updated knowledge to meet the complex need of the industry and face the future challenges and can represent the profession efficiently, the statement adds.