IUB launches inclusive undergrad programme in Bangladesh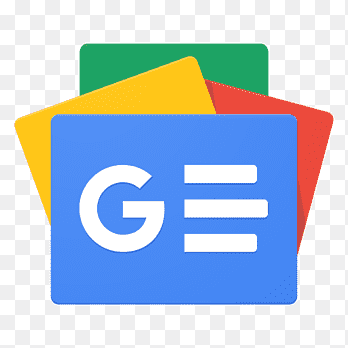 For all latest news, follow The Financial Express Google News channel.
As part of its commitment to help drive the 4th Industrial Revolution and fulfill the government's signature pledge for sustainable inclusive development, Independent University, Bangladesh (IUB) has officially launched the IUB ARROWS programme, the first ever inclusive undergraduate programme at the university level in Bangladesh, says a press release.
Under the ARROWS programme, IUB will be handpicking a cohort of 50 students every year from now on and offering them fully-sponsored personalised training, mentorship, internship, job placement and study resources.
What sets ARROWS apart is that academic results will not be the only criteria for selection; rather the 50 students will be picked from among the fresh applicants on the basis of their results, talents, strength of character and leadership potential irrespective of gender, socioeconomic background and geographical location.
The programme was launched at an event titled 'Inclusive Development and IUB' at the university auditorium in the capital's Bashundhara residential area on Saturday.
Dr Qazi Kholiquzzaman Ahmad, chairman of Palli Karma-Sahayak Foundation (PKSF), attended the programme as the chief guest. Prof Mustafizur Rahman, distinguished fellow of Center for Policy Dialogue (CPD), Iqbal Sobhan Chowdhury, editor of The Daily Observer, Anisul Hoque, associate editor of Prothom Alo, and Abdul Hai Sarker, chair of the IUB Board of Trustees, also spoke at the programme.
Dr Qazi Kholiquzzaman Ahmad said, "Financial inclusion alone is not sufficient because inclusivity must be across the board. A human being lives in a multidimensional space which means they have many needs like food, housing, transportation and so on. The fact that the IUB ARROWS programme is looking to address those multidimensional needs might prove to be crucial for success."
In his keynote presentation, Tanweer Hasan said, "Through the IUB ARROWS programme, we will place our future leaders into relevant industries, fulfilling one of our signature pledges which also matches Bangladesh's Sustainable Development Goals, that no exceptional student in this country will suffer hardship and loss of opportunities, just because of his or her financial circumstances."
Abdul Hai Sarker, chair of the IUB Board of Trustees, said "It is not going to be possible for teachers alone to run a programme like IUB ARROWS. We need to find out ways to ensure its sustainability. Our corporate sector can come forward to help make this noble cause sustainable."
Prof Mustafizur Rahman said, "Despite the good economic growth, the underlying problem in our society is increasing inequality. It is therefore crucial for IUB to ensure that it can inspire those who are left behind. If the ARROWS programme can change the lives of even a small number of students, it will set an example that other educational institutions in the country will follow."
Iqbal Sobhan Chowdhury mentioned it is crucial for universities like IUB to prepare our students for the future, which will not be determined by the amount of tangible resources a country owns, but by the amount of knowledge it possesses.
Anisul Hoque said, "Humans are an incredibly potent living being. They are like candles. If you light one of them up, a thousand others can be enlightened from it. We hope that the candle that IUB ARROWS is kindling today, its light will spread all over and enlighten many more."
The application window for IUB ARROWS will remain open until January 06, 2021. Students with HSC, A-level and equivalent degrees will be able to apply online (arrows.iub.edu.bd) for a place by answering a set of additional questions alongside the regular application process for getting admission at the undergraduate level at IUB.
A team of judges, led by IUB Honorary Professor Niaz Zaman, will scrutinise and evaluate the applications against a specific set of criteria to come up with a shortlist of potential candidates from among the applications. Following interviews and psychometric tests, a total of 50 students will be selected as the first batch of IUB ARROWS programme to commence academic activities in the Spring Semester in the third week of January 2022, adds the statement.