Jahangirnagar University Press Club Executive Committee Election 2022-23 has been held.
Emon Mahmud, campus correspondent of Daily Janakantha and Nur Hasan Nayem, campus correspondent of Daily Bhorer Kagoj have been elected as president and general secretary respectively.
On Saturday at 2 pm at the University's Teachers-Students Center, Chief Election Commissioner Prof. Mohammad Alamgir Kabir announced the result.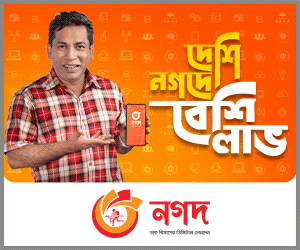 Earlier, direct voting was held at the Press Club office of Jahangirnagar University from 11 am to 1 pm.
Shihab Uddin (Daily Jaijaidin) has been elected as vice-president, Hasib Sohail (The Bangladesh Post) as joint secretary, Musaddekur Rahman (Daily Amar Sangbad) as treasurer, Noman Bin Harun (Daily Share Biz) as the office secretary, Faizar Mohammad Saolin (Daily Alokito Kantha) as secretary of library affairs, Khaled Jubayer Shabab (The Asian Age) and Wazhatul Islam (Ourtime.com) have been elected as executive members.
Chief Election Commissioner Prof. Mohammad Alamgir Kabir said, "The election of Jahangirnagar University Press Club was held in a festive atmosphere through direct voting."
"It is hoped that the newly elected committee and its members will play a helpful role in presenting Jahangirnagar University at national and international level through objective news coverage."
Emon Mahmud, the newly elected president of the JU Press Club, said that the new committee of the JU Press Club is formed through a democratic process as before which would try promoting the university in a positive way and would not hesitate to criticise any issue.
Nur Hassan Naeem, general secretary of this fresh committee, added, "One of our tasks in the field of journalism is to ensure objective journalism through constructive criticism. At the same time, training activities will be organised to improve the skills of journalists."
The nine-member committee will be in charge of the Jahangirnagar University Press Club for the next year.