The renowned educational institute SOS Hermann Gmeiner College Dhaka is set to unveil its mega festival this year titled '15th HGC Revelacion De Talento' - with the motto "Knowledge has no boundaries."
It is going to last from 19th May to 21st May 2022. Organisers promise to bring an eventful and joyous 3 days to all the participants by offering a variety of segments.
The festival is being held to help improve the extra-curricular activities of the students by providing opportunities to engage in creative practices of different aspects outside of the classroom.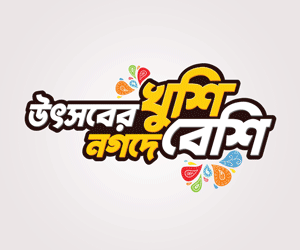 After a tiring pandemic, they are back with the mega event with an intention to reinvigorate the latent talents of students beyond the classroom, with an approach to make students proactive not only in the classroom but also outside the classroom.
They believe they will be able to ensure the 'Revelacion' of the knowledge seekers.
By offering more than 40 segments on one platform including art and photography exhibitions, science-based Olympiads, debate competitions, language and general knowledge competitions cultural competitions and many more. To prove that they follow up the trend, they are introducing a gaming contest as well.
Organisers are determined to make sure that no one gets left behind in their different interests as they are intending to admire all forms of arts, skills and knowledge.
This spectacular festival is expected to attract approximately 1200 people. Participants will have the ideal opportunity to polish their talents and have them assessed by famous judges in their respective categories.
Achievers in all categories will be recognized with certificates, crests, and other awards.
Organizers are not only offering a variety of segments but also bringing renowned personalities in these respected fields for judging all the events. Sadman Sadik, Morshed Mishu, Mashrur Enan also known as 'Keto Bhai,' 'Masu Ake' aka Masuda Khan, Tanveer Evan and many more celebrities are expected to come to this mega festival.
The beautiful brick-based campus with the finest architectural formation and crowned with blooming flowers is waiting for enthusiasts of all appetites from all educational institutions to come and have a wonderful weekend full of fun activities.