Retraining workers to cope with changing trends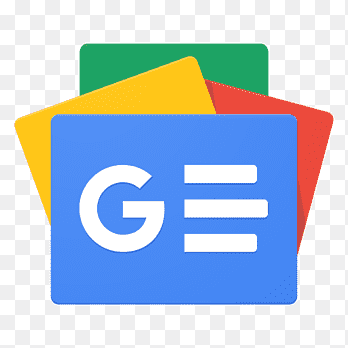 For all latest news, follow The Financial Express Google News channel.
The discovery of electricity in the 19th century kick-started the second industrial revolution, and similarly, it is widely believed today that artificial intelligence (AI) is going to be the cornerstone of the fourth industrial revolution (4IR). So, there is no way for Bangladesh to be late to the opportunities that AI capabilities can bring in. With appropriate policy environment and the consequent adoption by the businesses, AI holds promise of unlocking great potential in Bangladesh.
Although Bangladesh was a bit slow in catching up with the third industrial revolution that made computers household items and connected electrical devices through Internet, it is encouraging to see that some companies have already started making AI based capabilities to serve country's local market. But the development and adoption should gain more pace in order to fully gain from these almost magical technologies. Collaboration with foreign universities and companies is also important to properly utilise such cutting edge innovations like AI, nanotechnology, quantum computing and Internet of Things (IoT).
According to Mohammad Oli Ahad, the founder of Intelligent Machines, a Dhaka-based organisation, "There are encouraging willingness among the managing directors and CEOs of the leading organisations in the country to know if there could be fitting AI project prospects which might give their organisations a boost in achieving their goals. A number of these leaders have actually already invited and listened to AI project proposals from international vendors mostly from India and Southeast Asian countries like Malaysia. For local talents, this presents an immense immediate prospect. Come up with fitting solutions-and, grab the market; start deliveries."
Bangladesh can learn more from the already dynamic environment of AI technology adoption in the international arena. According to a survey by The Economist Intelligence unit, 27 per cent of the major global organisations have already introduced AI-based technology into their processes and services, while a further 46 per cent have initiated pilot projects.
The growing importance of AI-based automation for the survival of industries in future was famously underscored by Elon Musk when he admitted that his robot-powered Gigafactory (one of the most advanced factories ever built) was more important than the products the factory built - the Teslas.
While the true impact of 4IR on the labour force is unpredictable for Bangladesh and its youth, it is widely believed that in addition to the semi-skilled/unskilled workforce, AI is also going to replace mid-level routine and manual tasks that require minimal cognitive skills such as telemarketers, financial analysts, radiologists, drivers etc. However, historical precedents show that while economies have undergone major sectoral shifts in employment during previous industrial revolutions, they ended up creating more jobs than destroying. Most of these new jobs had little to do with the technological transformation that brought them on and hence it is difficult to envisage the type of jobs that AI could create.
Workers need to retrain themselves in order to keep up with the changing trends and prepare for the inevitable shift. For this paradigm shift, youths must be prepared to learn new skills and the government must create an environment and learning opportunity for them to gain these skills.
In order to get ahead of the potential catastrophe, Bangladesh needs to take pre-emptive measures. The country has banked on the success of its garment sector to propel its exemplary economic growth. The industry utilised cheap labour resources to become the backbone of the country's export market, currently accounting for 84 per cent of the total exports. However, it is only a matter of time until automation becomes an economically feasible option for the manufacturers, and hundreds of thousands of workers are left without jobs.
The youth will need to play a leading role in this regard as the sudden demand for AI will need to be fulfilled by them or else human resources from abroad will be required, which will cost the country very dearly.
The duty is on the government to arrange training and skill development programmes particularly focusing on new technologies in industrial manufacturing and automation to prepare these workers for the impending job transformations. It is clear that technology will be at the heart of any future job and efforts need to be focused towards capacity building on understanding and usage of technology.
For long term development, intensive cyber education needs to be a key component of the educational curriculum, starting from primary level. Educationists and other members of the civil society also emphasise the necessity of this change.
"Understanding and working with AI will become a very important 21st century skill to have in the next decade, and we need to incorporate it in our education curriculum as soon as possible," says Azwa Nayeem, founder and chairperson of Alokito Hridoy Foundation, an NGO aiming to educate youths about various 21st century skills in Bangladesh'. This does not just mean that students should know how to operate computers, rather they should be taught skills such as basic coding languages.
How the policy makers respond to this change and work towards securing the future of youths will be the key issue. Every stakeholder including businesses and education institutes must embrace this change, for in it lays the foundation of a new world.
The sooner the youth embrace the change, the better.
Abdullah Ar Rafee is a researcher and project manager at the Institute for Policy, Advocacy and Governance
(IPAG). Email:
Ahmed Mostafa is an education and financial sector specialist at e.Gen Consultants Limited and a business development consultant at Alokito Hridoy Foundation. He can be reached at [email protected]