International Earth Science Olympiad
Team Bangladesh shines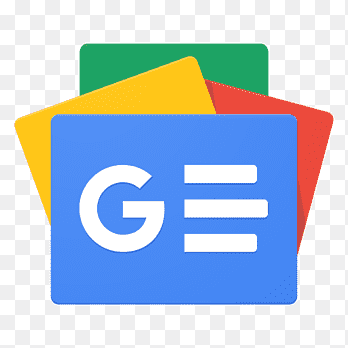 For all latest news, follow The Financial Express Google News channel.
The International Earth Science Olympiad (IESO), founded by International Geoscience Education Organization (IGEO), aims to promote geoscience education at all international levels to encourage and develop public awareness of geoscience to work on the improvement of the quality of geoscience education all over the world.
This year, students from Bangladesh won eight medals at the IESO 2022, hosted virtually by Italy from August 25 to August 31. This is the highest number of medals for Bangladesh since the event's inception in 2012.
In the individual category, Sabit Ibtisam Anan, MS Mottaquin Tashin, Soumya Saha, and Dipto Salam won bronze medals. There were two sub-teams, each winning silver and bronze medals in the National Team Field Investigation (NTFI) round.
Team 2 consisting of MS Mottaquin Tashin, Ilhamul Azam, Soumya Saha and Muntasir Rahman earned the silver medal, for their presentation on analysing the causes of recent landslides in Rangamati. Abrar Azim Hrittek, Faiza Islam, and Syed Iftekhar Salam Dipto's Team 1 earned the bronze medal for their presentation on a case study and comparison of groundwater contamination and soil nutrient depletion in different riverine cities of Bangladesh.
Abrar Azim Hrittik, a student of the Cantonment Public College, BUSMS, Parbatipur, and Ilhamul Azam, Government Hazi Muhammad Mohsin College, Chattogram shared their IESO journey.
Hrittek has always been fascinated by environmental science, and when he found out about IESO a year back, he was actively looking forward to the olympiad. Thus his journey through the IESO Began.
For Ilham, the pandemic played a crucial role. He said, "I started to have an interest in environmental engineering back at the start of the pandemic, and olympiads have always been a great way to go critical. Therefore, it was merely a matter of looking for relevant opportunities online and executing one of them."
Later, they talked about their inspiration to join the IESO. For Hrittek, that would be his brother. He said, "My brother has always pushed me to participate in extracurricular events. And seeing my interest in environmental sciences, he even asked me to skip a college exam when it came to a choice between that and the Bangladesh team selection. However, there have also been my mother, friends and special ones with their constant support. Without them, it would have just been a "what if" for me."
Ilham thinks it was more of an individual drive that pushed him, "I believe extra-curricular activities have always helped me go beyond the conventional curriculum and have a look at what it looks like to pursue the topics I like. Although my family did not know how these worked."
The IESO has larger implications for combating the climate crisis. Hrittik and Ilham talked about the implications. "To me, the olympiad holds true to its core value of creating environmental stewards. Just studying for the olympiad helped me find more interest in the subject, seeing how intricately every cycle on earth is connected was truly a humble and character-building experience," Hrittik said, "But it was the national team field investigation which really helped me grasp how challenging the work of environmental scientists is, and how many lives they touch."
Ilham echoed his opinion as well, "I have always loved doing professional research and looked for opportunities to go ahead with it. Our NTFI has significantly amplified my analytical ability and skills as a researcher since that's the role I played in my team. I believe this would be the most crucial takeaway that should be useful in Bangladesh's climate change scenario."
Bangladesh has been doing very well in international tournaments of this kind. When asked how to improve the younger generations to compete on the global stage and represent our country, both the medalists emphasise family and institutions. Hrittek believes that encouraging extracurriculars rather than disapproving of those from family and teachers can be the first stepping stones.
He said, "Most of the winners of these international tournaments can be seen to have surpassed countless social obstacles, judgments to be where they are. I'm proud to have joined that list now. Out of my personal experience, I'd say it's to change the narrative that extra-curricular activities hamper rather than help find more meaning to our curriculum studies."
Ilham added that students should learn to prioritise their creative needs. He added, "Preferring problem-solving, analytical and cognitively strenuous skills over cramming whatever they are asked to do at school is one of the hundreds of examples. Also, it is crucial to change the perception that studying textbooks all day is a productive investment."
Such success is quite inspiring for the youth of the country, who will, too, bring many more successes for Bangladesh on the global stage and make the country proud.
The writer is a third-year Economics student at the University of Dhaka. [email protected]