The country's public universities can arrange online recruitment tests and interviews through the incorporation of five conditions, the University Grants Commission (UGC) said in a new decision on Sunday.
UGC said public universities can arrange conditional recruitment tests and interviews online, including in-person tests to continue higher educational activities.
A letter signed by UGC Secretary Ferdous Zaman to this effect has been sent to the vice-Chancellors and registrars of all public universities today, said UGC in a statement.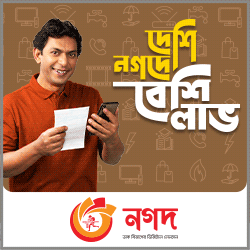 According to the letter, online education is being conducted at public universities due to the coronavirus pandemic.
"If it is not possible to take the conventional in-person recruitment tests and interviews in the interest of continuing the educational programmes, the recruitment process can be completed by taking the online test and interview subject to the five conditions," it added.
The conditions are: online recruitment tests and interviews may not conflict with university law; the recruitment activities will have to incorporate through the circulation of open notification against the approved posts in accordance with the laws, statutes and rules of the university and in line with the demand of the concerned authority.
There must be a policy approved by the university syndicate in accordance with the recommendations of the academic council of the university for conducting online recruitment examinations and interviews;
Audio videos of online recruitment tests and interviews will have to be properly stored for at least two years.
Besides, the original credentials of the selected applicant have to be verified and the appointment letter has to be issued.
[email protected]il.com