The University of Liberal Arts Bangladesh (ULAB) held its 6th convocation on Monday, November 29, 2021.
Dr Dipu Moni MP, the Hon'ble Minister, Ministry of Education, declared the opening of Convocation 2021 and presided over the ceremony on behalf of the Hon'ble Chancellor, the President of the People's Republic of Bangladesh, according to a media release.
In her speech to the graduates and audiences, Dr Dipu Moni said "Bangabandhu had not only gifted an independent country, he had adopted a well thought out plan to take this country to the pinnacle of development.""Bangabandhu believed that in order to improve a country, it was necessary to improve its education system first and foremost. Today, his worthy daughter, Hon'ble Prime Minister Sheikh Hasina is taking the country forward by following the path of educational thoughts and educational philosophy of Bangabandhu."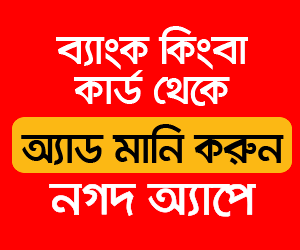 She further added, "Curriculum is being formulated with knowledge, skills and values. Today, those who are graduating, have a lot of responsibilities in nation building. You will one day be the protector of this country. Bangladesh, a country born out of the sacrifice of millions of lives, you can take it to new heights.
Dipu Moni said "ULAB is an exceptional educational institution. Here a student gets the opportunity of holistic education through specialised subjects as well as Liberal Arts education. As a result, they develop into socially conscious creative people. I would like to thank the ULAB authorities for successfully completing this idea of building complete people."
Prof Dr Kazi Shahidullah, Chairman, University Grants Commission of Bangladesh was present as Special Guest. Mr Mashrafe Bin Mortaza, MP, former captain of Bangladesh National Cricket Team, spoke on the occasion as the Convocation Speaker. Dr Kazi Nabil Ahmed, MP, Member, ULAB Board of Trustees, Professor Imran Rahman, Vice Chancellor, ULAB, and Professor Dr Shamsad Mortuza also spoke on the occasion.
Dr Dipu Moni presented the Valedictorian's award to Shamael Mortuza of the Department of English and Humanities. She also awarded gold medals to Nadia-Al-Rashid, BA in English; Jacklin Pew Bose, MA in English; Shamael Mortuza, MA in English; and S A M Raihanur, MA in English. A total of 754 students from the undergraduate and graduate programmes received their certificates this year.