The US Embassy in Dhaka has announced the annual competition for the Hubert H. Humphrey Fellowship Program for the academic year of 2021-2022.
This unique, one-year programme is open to professional candidates in the public and private sectors, including from non-governmental organisations.
The announcement was made on its website on June 28.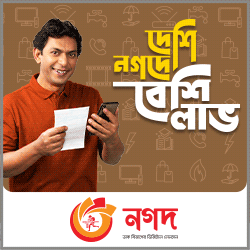 The Hubert H. Humphrey Fellowship Program is one of the US government's prestigious Fulbright program offerings that brings accomplished young and mid-career professionals to the United States for a year of non-degree graduate-level study, leadership development, and substantive professional collaboration with US counterparts.
By providing future leaders and policy makers with exposure to US society, culture, and professional fields, the programme creates a basis for lasting, productive ties between Americans and their professional counterparts overseas.
The Humphrey Program was initiated in 1978 to honour the memory and accomplishments of the late Senator and Vice President, Hubert H. Humphrey.
Fellowships are granted competitively to professional candidates in either the public or private sector with a commitment to public service.