Actress Pori Moni and two others who were arrested by the Rapid Action Battalion or RAB are facing charges for possessing illegal substances under the Narcotics (Control) Act, according to the elite police unit.
Film producer Nazrul Islam Raz, who was also arrested by the RAB, will be charged under the Pornography (Control) Act as well, reports bdnews24.com.
RAB spokesman Commander Khandaker Al Moin said they were preparing three cases against Pori Moni, Raz and their associates Ashraful Islam Dipu and Sabuj Ali.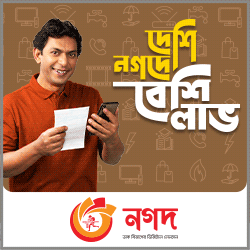 The RAB arrested Sharful Hasan alias Mishu Hasan and his accomplice Md Masudul Islam alias Jishan in Bashundhara on Tuesday on charges of carrying out illicit activities in the name of DJ parties.
Moin said at a media briefing on Thursday that information gleaned from Mishu and Jishan led to the raid on Pori Moni's home in Banani on Wednesday.
Besides Pori Moni, the RAB arrested her associate Ashraful Islam Dipu in the raid on her home. The RAB also arrested Raz and Sabuj in a similar raid on his home in the same area.
During the arrest, RAB allegedly recovered Yaba pills, LSD blots, bottles of liquor from Pori Moni's house while pornographic contents were found on Raz's computer, reports bdnews24.com.
According to Commander Moin, charges under the Narcotics Act were being pressed against Pori Moni, Dipu and Sabuj while Raz is facing charges under pornography and narcotics Acts.