Popular Bangladeshi actress Jaya Ahsan has won the Anandalok Best Actress award for her role in the film "Binisutoy", in India's Kolkata.
The award ceremony titled 'Anandalok Awards 2022' was held on Wednesday at the ITC Royal Bengal Auditorium in Kolkata, reports UNB.
The awards were given in various categories of movies, television series and web series.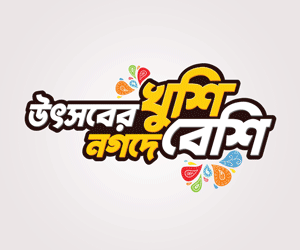 "The prestigious award ceremony of Tollywood returned after 10 years and I am very happy to receive Anandalok Best Actress award. This award is special to me for various reasons", wrote the actress on her verified Facebook profile.
"Atanu Ghosh's 'Binisutoy' inspires everyone to dream and tells everyone to live as per own wish," she added.
She thanked Atanu Gosh for making such inspiring films and expressed gratitude towards the organising authorities of Anandalok for awarding her for her performance as Sraboni.
Earlier, Jaya won the Joy Filmfare Award (Bangla) for Best Actress in the popular category for her performance in "Binisutoy".