Health Bondhu, a digital healthcare aggregator platform, arranged a conference on creating digital healthcare ecosystem for the first time at Gulshan Shooting Club in the capital on Friday.
The inaugural speaker of the conference was Prof Dr Habibe Millat, lawmaker of Sirajganj-2 constituency, according to a statement.
In his speech, Habibe Millat said, "Health Bondhu is embarking on a journey as the largest digital healthcare aggregator platform in Bangladesh where all healthcare institutions can be found under one umbrella. I believe this initiative will contribute to the implementation of digital healthcare exclusively".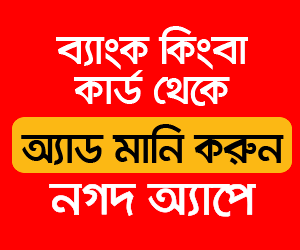 Former minister for Health and Family Welfare Prof Dr AFM Ruhul Haque, MP, addressed the event as the chief guest and formally unveiled the Health Bondhu Mobile App which is now available for download at play-store.
Referring to the conference as the milestone of digital healthcare in Bangladesh, he said, "In order to build a digital Bangladesh, the health system, like everything else, needs to be fully digitalised. What Health Bondhu wants to do is a very good initiative. Hope that they will spread this all over the country."
Dr ABM Abdullah, eminent physician and personal physician of Prime Minister Sheikh Hasina, said, "The problem of healthcare is not only in Bangladesh, but in many countries of the world. Only then the purpose will be served if through this app digital healthcare is reached to the marginalised people of Bangladesh. And bringing everyone under one umbrella is definitely a milestone."
Besides, Dr Shah Ali Akbar Ashrafi, chief of Health Information Unit under the Management Information System (MIS) of Directorate General of Health Services (DGHS), as representative of Dr Abul Basar Mohammad Khurshid Alam, Directorate General of Health Services (DGHS), was the special guest at the conference.
He said, "In order to digitise the health sector, it is important for the public as well as the private sector to work together in the same system. He expressed concern to inform the DGHS about the activities of Health Bondhu, in order to make all health related information easily available to all"
Also present as guests were Forid Uddin Kawser, Managing Director, Novo HealthCare and Pharma Limited, and Anwar Hossain Emon Faraji, Chairman, Faraji Hospital.
Besides, there was a panel of speakers at the event who spoke on diverse issues related to digitisation of healthcare.
Dr Sayedul Ashraf Kushal, Founder and CEO of LifeSpring, Dr Anowar Hossain, founder and managing Director DocTime Ltd, Asif Ahnaf, Finance Secretary of e-CAB, Md Shafaat Ali Choyon, head of Marketing and Corporate Sales of Praava Health, Md Abul Khayer, Customer Service and External Affairs manager of Popular Medical College Hospital, Mohammad Shahriar Khan, president of E-Club, and Mokhlesur Rahman Mijba, Vice-President of AmarLab.
Meanwhile, Health Bondhu has awarded 10 individuals and organisations and professionals for their outstanding contribution to the country's health sector.
The awardees are -- DocTime Ltd in the category of telemedicine, LifeSpring in mental health, Maya in women health, MedEx in drug information, Oushodpotro in medicine delivery, MediTalk Digital in medical video content, Axis Medical School in medical education, Uthshargo Foundation Bangladesh in blood donor category, while Aysha Siddika bagged the award in on food and nutrition category and Dr Saklayen Russel in health awareness category.
Health Bondhu Managing Director Nafizul Islam and Health Bondhu Chief Executive Officer Md Rajikul Hasan Rifat handed over the memorial crests to the speakers at the programme while Health Bondhu Ltd Chairman Mesbah Uddin Sayeed gave vote of thanks.
Health Bondhu Limited is a digital healthcare aggregator platform with one-stop health-related solutions from where anyone can avail several healthcare services from our designated healthcare partners with special offers, deals, and discounts.