Thalassaemia, an inherited blood disorder that causes human body to have less hemoglobin than normal, can easily be prevented through prohibiting marriage between two carriers, experts said on Thursday.
For that, they demanded immediate enactment of a law like many countries, making thalassaemia test mandatory before the marriage that will certainly help build thalassaemia-free nation.
At the same time, healthcare professionals, thalassaemia patients and their guardians called upon people from all walks to come up and make a social movement with spreading the horrible consequences among the youths.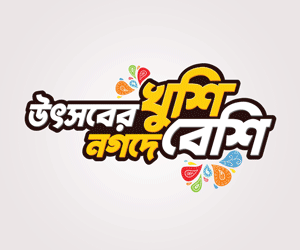 The observation and demand were made at a discussion titled 'Thalassaemia prevention: The importance of carrier diagnosis in formulating national plan'.
Bangladesh Thalassaemia Samity arranged the event marking the World Thalassaemia Day 2022, which was globally observed on May 8 last.
Hematologist and bone marrow transplant expert Professor Dr M A Khan said people often treat thalassaemia carrier a patient which is wrong.
He said it is a deadly disease that is transmitted through parents.
But it can be prevented if one thalassemia carrier does not marry another thalassemia carrier.
"That is why it is important for every person who is planning to marry to have a thalassemia test," he said.
He said bone marrow transplant can help patients be cured from the disease but it can cost between Tk 1.0 million and Tk 1.5 million.
He added the success rate of the bone marrow transplant surgery is much higher for patients at the early age of seven to twelve years.
Masuda Khanom Hira, mother of a thalassaemia patient, shared how she has been struggling to make her child physically fit for more than a decade.
"I appealed to the government to formulate a law prohibiting marriage between two carriers so that we can give our child a healthy life," she said.
Former secretary Dr Mihir Kanti Majumder said many countries like Iran, Turkey, Greece, Thailand, the Maldives, United Arab Emirates (UAE) and even Kingdom of Saudi Arabia (KSA) made thalassaemia screening before the marriage mandatory and got good outcomes.
"We need to do the same as the problem is worsening," he said.
Md Ebadul Karim, a lawmaker and managing director of Beacon Pharmaceuticals, said the mass awareness is the key for prevention of the deadly diseases like thalassaemia.
"We want to get engaged with that," he said.
Speaking as the chief guest, Posts, Telecommunication and Information Technology Minister Mustafa Jabbar said media could be a very useful tool in creating awareness in the society about the disease.
The minister said he will take move in sending text about the thalassaemia as part of the awareness to all the mobile phone users on a regular basis if necessary.
The minister also assured the organisers that he will push the matter at the highest policy-making level of the state.
Former minister and adviser to Bangladesh Thalassaemia Samity Syed Didar Bakht, Professor (Emeritus) Dr ABM Abdullah, acting president of Bangladesh Thalassaemia Samity Dr M A Matin, executive director of Bangladesh Thalassaemia Samity Hospital Dr AKM Ekramul Hossain Swapon, among others, spoke at the event.