Office Name: BFS Partners (a chartered accounting firm located in Australia)
The organisation is inviting applications for two separate posts -- 1. 'Executive/Assistant Office Administrator' and 2. Assistant Accountant -- to be appointed in its Branch office at Baridhara, DOHS in Dhaka to provide support to their Australian office.
Minimum Qualifications: (For post 1) Hon's/MA in English/BBA/MBA/Bachelor any discipline. However, Business Graduates are preferable.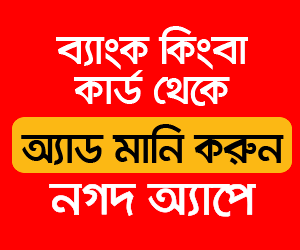 Essential Skills: Must be fluent in speaking and writing English with good communication skills and sound computer knowledge (Internet Browsing, MS Office Applications)
Preferred Skills: IELTS score of at least 6.0/6.5; Experience upto one year is preferable. However, freshers and English medium background students are highly encouraged to apply.
Key Responsibilities:
Communicating with the customers via cold calling and email marketing;
Responding to the queries of our clients (foreigners) over the phone and answer emails;
Providing Administrative Support to the Sydney team;
Explaining our services offered to the potential customers;
Resolving customer complaints and doubts;
Following up with the customers;
Answering prospective customer's calls as and when required;
Solving all the technical problems efficiently;
Performing any other admin activities and tasks as assigned by the management.
(For post 2): A minimum of Bachelor degree (major in accounting or finance)
Duties of the role will include, but not limited to:
 Data entry;
 Bank Reconciliation;
 Maintaining complex spreadsheets;
 Preparation of monthly reports and financial reports;
 Assisting with payroll;
 Preparation of business plans;
 General administrative tasks.
Duty Hour: Five days in week (Monday to Friday)
Compensation & Benefits:
Competitive salary package
3 months' probation period
Yearly performance review
Two festival bonuses upon confirmation (after 3 months' probation period)
Great team environment.
Location: • House 143, Lane 01, Baridhara DOHS, Dhaka 1206.
Should you feel these positions sound like you please forward your Resume with a Cover Letter
to: [email protected] having CC at: [email protected] by August 7. 2022
BFS Partners
http://www.bfspartners.com.au/
Only short-listed candidates will be contacted for interview.