Raksha Bandhan to Laal Singh Chaddha: 'Struggling' Bollywood's online hate problem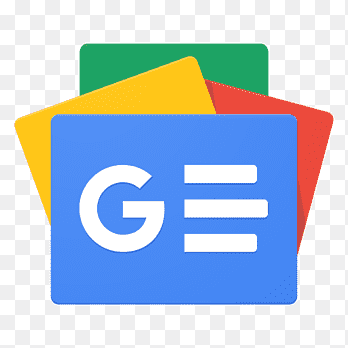 For all latest news, follow The Financial Express Google News channel.
Two of India's biggest Bollywood stars have been facing social media calls to boycott their upcoming movies - but do such campaigns actually have any effect?
Laal Singh Chaddha and Raksha Bandhan, starring Aamir Khan and Akshay Kumar, respectively, have been trending this week on social media amid demands by a section of users to boycott the films, the actors and even Bollywood itself. Both movies are set to release in theatres on 11 August.
The social media trends seem to reflect the changing relationship between Bollywood - India's Hindi-language film industry which employs millions of people - and its audience, but experts say it's difficult to measure how much damage such calls can wreak.
Bollywood is yet to recover from the massive losses it incurred when theatres were shut for months during the Covid-19 lockdowns. Even after they reopened, several big-budget movies have failed at the box-office, leading some pundits to predict that the industry is staring at a major crisis. Adding to this is the massive success of a handful of films from southern Indian states which have scored even with Hindi-speaking audiences.
So there's a lot of hope and money riding on Laal Singh Chaddha - an official adaptation of Tom Hanks-starrer Forrest Gump - and Raksha Bandhan, in which Kumar plays a devoted big brother to four sisters.
But right-wingers online have raked up old remarks made by the stars or others associated with the movies to accuse them of being "anti-India" or against Hindus.
Khan has had to defend himself and publicly affirm that he loves India after some people pointed to a 2015 remark expressing alarm over religious intolerance.
The remarks were widely seen as pointing to rising attacks on minorities after 2014, when a government led by the Hindu nationalist Bharatiya Janata Party (BJP) came to power. After the comments caused a controversy, Khan has often said that his words were taken out of context.
This week, the actor said he was "sad" that people seemed to truly believe he did not like India. "I want to assure everyone that it's not the case so please don't boycott my films," he told the media.
It's harder to pinpoint exactly what's driving the opposition to Raksha Bandhan - Kumar is one of India's most bankable stars who has made a slew of films that appeal to Hindu nationalists. But many social media posts have criticised the film's screenwriter for criticising lynching by cow vigilantes; others have pointed to Kumar's tweet on milk being wasted in temple rituals and a 2012 film which criticises religious charlatans.
"It's true there's been a marked increase in calls to 'blacklist' online," says film critic Uday Bhatia. "These are almost never organic, and often push a right-wing agenda."
Campaigns like these, Mr Bhatia points out, "usually revolve around some imagined hurt to public sentiments that the film or the actor is causing".
This is ironic because, as he adds, Hindi films "go out of their way to appease their audience".
One of the year's biggest hits was a small-budget movie called The Kashmir Files, which polarised viewers with its treatment of the exodus of Hindus from Kashmir in the 1990s.
"Nationalism, Hindu honour, historical Hindu icons, Hindu suffering in the past and contemporary military strength have all become popular subjects for filmmakers in Bollywood," critic Sowmya Rajendra wrote recently.
Over the past few years, India's entertainment industry has also seen a divide between supporters and critics of the BJP's Hindu right-wing ideology.
Most big Bollywood stars prefer to keep their political opinions to themselves, fearing a backlash. Filmmakers who handle controversial subjects often face massive trolling campaigns and sometimes even police cases.
Added to this was a campaign - triggered by the death of actor Sushant Singh Rajput in 2020 - that sought to brand all of Bollywood as a nepotism-driven industry that punished talented outsiders. While there was some measure of truth to this, supporters pointed out that these challenges permeated across sectors, not just the film industry.
The effect of social media trolling and the toll it takes on people in the film industry has been a recurring topic of discussion on the latest season of the popular talk show Koffee with Karan.
"We as an industry were vilified. We were put in the dungeon for two years," producer-director Karan Johar, who hosts the show, said in one of the episodes.
But while people in the industry have become more and more careful about their public image, experts say boycott calls may not affect box office results too much.
"True public opinion about industry folk is rarely reflected. Akshay Kumar is probably the most popular Hindi film star today, yet calls to boycott his film Raksha Bandhan were recently trending," Mr Bhatia says.
Trade analyst Taran Adarsh points to the success of films such as Dangal - starring and produced by Khan - and Padmaavat, which faced massive right-wing protests.
"Everyone has become very cautious. But to understand whether or not [social media trolling] affects a film, you have to wait till its release. The audience response will tell you," he says.
Negative campaigns, Mr Adarsh says, make these films a talking point and whip up emotion before the public has even seen the film.
"But at the end of the day, if the audience loves a film, there is no stopping it," he says.
While every Bollywood success can't be attributed to "good content", Mr Bhatia feels that the viewer remains king for now - "not the troll".
But with online spaces only becoming more toxic, it's unlikely that Bollywood's troubled relationship with social media will heal anytime soon.