Craving Indian food in Dhaka? Give these restaurants a try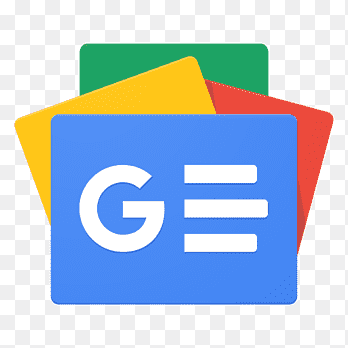 For all latest news, follow The Financial Express Google News channel.
Atpata aur Chatpata! (spicy and punchy) - the two terms one would generally describe Indian food in the most brief form. This being said a curiosity to know the restaurants which serve the best Indian food at the heart of Dhaka among foodies is obvious.
So, here is a list of the best Indian restaurants in Dhaka that can meet the mouth-watering Indian tarka (flavour) one may crave.
Lucknow Dhaka
Banani
One of the most loved restaurants for Indian cuisine in Dhaka is Lucknow. They promise to serve food prepared the same way for the Nawabs of Awadh (Region in Uttar Pradesh, India).
Although that is a great promise to keep, the customer response and feedback simply make one want to try their dishes out at least once. Situated at the heart of Banani, this cosy yet elegant dining space is always lively with families and friends.
Some of their signature dishes are their Kebabs (Galawti, Pasinda, Burra, Sheekh, Tangri, Hariyali, Tilori, Paneer, Kasandi Paneer and many more!), Gravy (Boti, Korma, Roganjosh, Bundt Gosh, Neehari, Dal Makhani, etc.), Rotis (Rumali, Laccha Paratha, Lucknowi Paratha etc.), Biryani (Hyderabadi, Mutton Kofta, Chicken Parda, Naujishaani, Matar Pulao etc), and to cleaning the palette with mouth-watering dessert options like Shahi Tukra, Raita, Kulfi and many more teas and Sherbet options.
Khazana
Gulshan -2
Located in Gulshan 02, Khazana has been one of the most recommended restaurants for Indian food by both Bangladeshi and Indian customers.
Khazana has earned this popularity for its abundance of both vegetarian and non-vegetarian options. It also serves a variety of Chaat (savoury) items, hence this huge popularity.
Their fine dishes vary in many delectable options such as Chaats (Palak Patta Chaat, Old Delhi Katori Chaat, Papri Chaat etc.), Vegetarian superhits like Shorba-E-Gulzar, Non-Veg like Murgh Yakhni, Kandahri Paya Shorba, Bhuna Gosht, Mutton Roganjosh, Butter Chicken, Tawa Jhinga, Paneer Tikka Qausoori, Dumpukht Gosht Biryani, Kesariya Jalebi and many more!
Sajna Restaurant
Banani
With elegant yet comfortable seating facilities and beautiful decorations, Sajna has been on the to-go list for Indian food lovers in Dhaka for quite a long time now. They offer a buffet for lunch and dinner.
The budget is on the pricier side, though. They have been serving Indian food for about 27 years now.
Bukhara Restaurant
Banani
Bukhara Restaurant in Banani is one of the highly-rated North Indian restaurants in Dhaka. They are famous for their Kebabs, Gravy and Biryani items. Situated at Kemal Ataturk Avenue, the dining lounge offers a fine ambience for family and formal gatherings and a good time with friends.
They offer Buffet options as well as order-ins. The decoration and settings give a 90's vibe in today's date. The price range is well on the expensive side. In their signature dishes, they offer Indian Kebab and Tikkas from the clay oven, Indian Murgh ki Mezbani, Mutton Ki Handi, Indian Vegetarian, Indian Kuch Mitha Bhi (dessert options), Jalpan (drinks and beverages) etc.
Dosa Express
Dhanmondi, New Bailey Rd, Bashundhara R/A
First set up in New Bailey Road, Dosa Express brought the taste of chaats in Dhaka within an affordable price range. The majority of its customers were students, and the scenario stays the same.
Dosa Express has recently expanded to Dhanmondi with its new branch and the Bashundhara Residential Area (delivery only). The restaurant specialises in authentic South Indian food.
Their Chhat options and savoury dishes are both delicious and pocket-friendly. They serve a range of delicious Dosas, Uttapam, Chaats and other snack items. They also serve a variety of drinks and Boba Tea as well. Their casual seating makes them a regular hangout zone for young people and an affordable snacking space for adults on a budget.