How to get a minimal glam look for any event?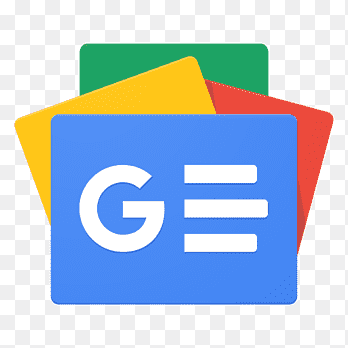 For all latest news, follow The Financial Express Google News channel.
Many of us have heard about the no-makeup and clean girl-makeup look. It is simply applying layers of makeup but having a natural look for any event. This makeup look has a dewy finish and looks much more youthful.
Heavy base and a sparkly eye look are avoided. This look is more comfortable than heavy makeup and can suit any event and dress. Here is a guide to achieving a no-makeup makeup look.
Focus on your skin's health
Proper skincare is essential for healthy skin. Exfoliating and hydrating the skin will make any product you apply to it work better.
A healthy, moisturised glow results from proper skin preparation, making it easier for you to apply less makeup. Apply serum and moisturiser according to your skin type. If you have large and open pores, use a lightweight primer to even the base.
Even skin tone
Next, you should even out your skin tone, using the least amount of makeup to get the necessary coverage. So switch to a lightweight foundation instead of one with medium-to-full coverage.
However, you are not required to choose a tinted choice everywhere. Instead, you can spot-treat or cover any blemished areas, whether you want to hide bags under your eyes, red pimples, or dark patches.
Using a colour-correcting concealer and a small, precise brush to target any spots is the best technique to conceal them.
Perfect arches
Step three of minimalist makeup always involves improving your brows, whether you're using Accentuated Arches Masks or not. Rather than using a clear brow gel, you can choose a coloured version or use a brow pencil to fill in any sparse hairs.
You can make it more precise with a brow brush. Brow gel will give a more natural brow finish than the regular look.
Longer eyelashes
The next step is to improve your natural lashes. Instead of using a thicker formula, it means using a clean mascara that leaves the lashes separated and volume at the root.
You can use an eyelash curler as it helps to give a longer look to the eyelashes. Next, brush the eyelashes and use regular mascara. Coat up according to your preference.
Eye look
You need to skip eyeshadow in a no-makeup makeup look or simply brush off your eyelid's outer corner with a neutral colour. No need to line your eyes as this will give you a dramatic look.
Soft-focus cheeks
Although you could certainly stop there, enhance your no-makeup makeup appearance with a soft wash of colour on the cheeks, with a liquid or cream blush. This blends into the skin and gives a glowy look. Choose peachy or light pink pigment for a more natural and lifted look.
Liquid or cream highlighter
A liquid or cream highlighter is the most important step, as it helps to highlight the highest points of the face. This helps to give you a more dewy and glowy base rather than a powder highlighter.
A powder highlighter looks quite patchy and unnatural than a liquid highlighter. Choose the highlighter shade according to your skin tone. The mostly light brown colour suits the Asian undertone.
Colourful-pout-ready lips
Try to use a lip balm or a lip tint to achieve a more natural lip colour. Avoid using regular matte lipsticks. Lip gloss or tinted lip oil is also good for the minimalist look.
The colour range should be from light pink to nude. If you use any bold-coloured lipsticks, your whole makeup will turn into glam makeup.