How to practice discipline in managing money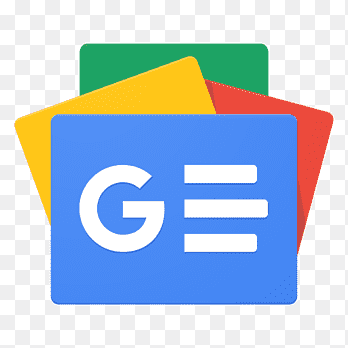 For all latest news, follow The Financial Express Google News channel.
If someone were to ask what's common among all the richest people in the world, the answer would probably be they all value their money. Even with all the money in the world, they practice discipline while spending their money.
Now a multi-billionaire and a 'shark' in the American business reality tv show 'Shark Tank', Mark Cuban frequently talks about how he invested in himself and his future goals instead of just spending his money away. Mark started early, maintained discipline, and now encourages others to do the same while they are still studying in college.
While it would require immense commitment and luck to be a billionaire, being disciplined in your early 20s can at least guarantee a habit of good savings and investment in the long run.
Now, you might wonder, how can you practice discipline at this early stage of your life? You can start off with the small things and keep repeating them till they become a habit.
For a student, this can mean a range of activities where you need to be determined and set your goals.
To make your life easier, here are 8 simple ways that can help you practice discipline in your finances:
Set A Spending Limit
The first step in practising financial discipline is to create a budget. This means tracking your income and expenses to see exactly where your money is going. Start by listing all your monthly expenses, including tuition, rent, food, transportation, and entertainment. Then compare this to your monthly income, which can come from a part-time job, tutoring students, or other sources.
If you are having trouble sticking to your budget, try using an app such as Dime if you are on IOS or Mint if you are on Android to help you keep track of all of your expenses.
Reduce unnecessary expenses
Now that you have made a budget, an extended benefit that comes from it is that you know if there are unnecessary expenses you can cut back on. You can try to cut back on eating out, refrain from buying generic brands, or cancel subscription services you no longer use. By reducing such expenses, you can free up money for other expenses or for saving and investing.
Avoid impulse purchases
It's easy to fall into the trap of impulse purchases, especially when you have a credit card. However, these purchases can quickly add up and blow your budget. To avoid impulse purchases, wait 24 hours before making a big purchase and consider the long-term impact of the expense.
Apply the 50-30-20 rule
When creating your budget, it's important to prioritize your needs over your wants. Your needs are the essential expenses, such as housing, food, and transportation, while your wants are the non-essential expenses, such as dining out, entertainment, and shopping. The 50-30-20 rule, which states that you should allocate 50% of your income to needs, 30% to wants, and 20% to savings, is another straightforward method for allocating your budget.
"I have always ensured that I don't go overboard with my expenses. Although I couldn't always stick to the 50-30-20 rule, trying to practice that discipline at an early age helped me develop a habit that I still apply now, years after I completed my undergrad," says Najmun Nahar, a Senior Manager working in the Merchant Business section at City Bank.
Take advantage of student perks and discounts
As a student, you can access many perks in your university, like a library, swimming pool, or gym.
"I have taken the opportunity to resume my passion for reading since north south university offers exceptional resources for its students. With a significant portion of my time spent there, I would hate to miss out on utilizing these state-of-the-art facilities, " says Afeedah Rahman, a student at North South University.
A number of subscription services, including Office 365, Adobe Cloud, and Spotify, provide discounted prices for students. If your university offers an 'edu' mail, use that mail to open accounts to ensure you don't miss out on any discounts.
When asked about this Afeedah said, "Initially, I was not aware of the potential of my university email. This resulted in limited storage on my google drive, overpaying for my Spotify subscription and not considering an Office 365 subscription."
"However, since I began utilizing my university email for these subscriptions, I have managed to save nearly a few thousand taka each month," she explained.
Save for emergencies or big purchases
Let's say your phone is barely functional, and you want to change it, but you don't have any money as you spend it as fast as you get it. To avoid falling victim to this situation, try to set aside a small amount of money each month, which might come in handy in a situation like this. Having an emergency fund will help you avoid asking for money if an emergency arises.
Open a savings account
Liquid money is very tempting, and you are more likely to spend it if it's sitting idly. Open up a student account in a bank to avoid this and reap the benefits of having interests.
Start investing early
Finally, it's important to practice investing early. Rather than putting all of your money into savings accounts, you might want to consider investing your money in the stock market or real estate.
"I used to dabble in the stock market even as a student. Since I had the idea of investing my money ingrained in me from a very early age, that practice helped me make better financial decisions in the future," says Kazi Fayzur Rahman, the Head of Sales of Central Regions at Coats
As a student, it can be challenging to manage your finances effectively. Between tuition fees, books, and daily expenses, it can be tempting to live beyond your means. However, developing financial discipline early on can help set you up for success in the future and reduce stress and financial worries.