CHATTOGRAM, Jan 14: Implementation of the Chattogram-Cox's Bazar Railway Project is now going on in full swing with around 65 per cent of the project work already completed.
Besides, construction work of the new nine rail stations on the under- construction Chattogram-Cox's Bazar railway is also nearing completion.
Although installation of the rail tracks on the route was scheduled to be completed by December 2022, it will now take time up to 2024 due to the coronavirus pandemic and delay in land acquisition, said project insiders.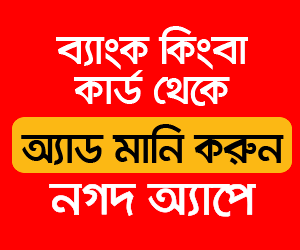 Assistant Project Director (PD) Engineer Abul Kalam Chowdhury said, "Of the nine rail stations on the route, maximum work has been completed. The rest work is likely to be completed by March this year."
Project Director (PD) Md Mofijur Rahman said, "We had been working targeting to open the railway by 2022 and 65 per cent work of the project has already been completed accordingly. But completion of the rest work is not being possible within the stipulated time. So, we have already sent a letter to the ministry seeking time increase until 2024."
"We are hopeful that we can complete the railway work on the Dohazari-Cox's Bazar-Ghumdum stretch by 2024 next. As we need to verify the capacity and other technical sides, we need more time to complete it."
"Dohazari-Cox's Bazar-Ghumdum railway is a mega project of the government which has been categorised among the fast-track projects prioritised by the Prime Minister," he added.
He said, "The work is now going on in full swing as per directive of the Prime Minister. Currently, work on earth filling and construction of bridges, rail stations, culverts, level crossings and an iconic building in Cox's Bazar are all underway."
Sources said the 128-kilometre rail route will have nine railway stations dotting the way in Satkania, Lohagora, Chakaria, Dulahazra, Eidgao, Ramu, Cox's Bazar Sadar, Ukhiya, and Ghumdum.
All the railway stations will have computer-based interlock signal system and digital telecommunication system.
Moreover, three large bridges will be built over the Sangu, Matamuhuri and Bankhali Rivers, along with 43 small bridges, 201 culverts and 144 level crossings.
Two highway crossings will be constructed in Ramu and Cox's Bazar and a flyover at Kewchiya in Satkania.
Prime Minister Sheikh Hasina laid the foundation of the railway project in April 2011. A total of 88 kilometer rail track will be installed from Dohazari to Ramu, 12 kilometres from Ramu to Cox's Bazar and 28 kilometres from Ramu to Ghumdum.
An iconic railway station will be built in the shape of an oyster where all international standard facilities will be available.