A total of 87 public representatives were suspended temporarily so far for their alleged irregularities in cash aid disbursement and relief distribution since detection of the country's first coronavirus (Covid-19) case.
Local Government Division (LGD) issued a notification on Thursday suspending Md Rafiqul Islam Malai, chairman of Muriauk Union Parishad (UP) under Lakhai Upazila in Habiganj, over irregularities and nepotism in list formulation for the prime minister's cash aid programme.
Besides, Shafiul Islam Taskir, member of Rajiura UP under Habiganj Sadar upazila, was suspended for his alleged involvement in rice embezzlement in relief programme for destitute.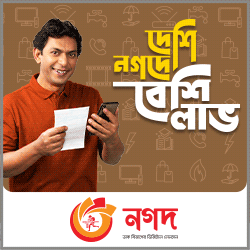 A total of 29 UP chairmen, 52 UP members, a zila parishad member, four municipality councilors and one upazila vice-chairman were suspended until Tuesday.
The UP chairman and member of Habiganj have also been served show-cause letters, reports BSS.