The verdict in a case filed over the death of Bangladesh University of Engineering and Technology student Abrar Fahad has proved the existence of rule of law in the country, according to Law Minister Anisul Huq.
"Justice has been served," he said
"Now, no criminal will be able to roam around committing such a murder or any other kind of murder. They cannot do politics. No one will be able to show such 'audacity," he added.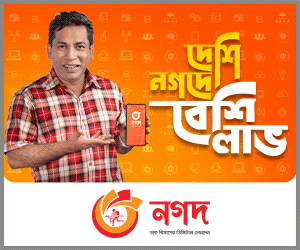 He made the remarks while responding to the verdict at his residence in the capital's Gulshan on Wednesday afternoon, reports UNB.
He said the documents of the verdict will be sent to the High Court in the next seven days. The government will extend all possible assistance for speedy disposal of the case.
Anisul said, "There are some incidents of murder in the society which shake the society, shake the conscience of the society."
"If all these murders are not brought to justice, there will be frustration in the society," he added.
The minister said it is the responsibility of the government to ensure speedy disposal of these cases by giving exemplary punishment to assure the society that rule of law prevails in the country. "Sheikh Hasina's government has so far been able to live up to her obligations."
Meanwhile, regarding Khaleda Zia, he said that there is no 'scope' to revive the appeal once it has been disposed of under Section 401 of the Penal Code.
Earlier in the day, a Dhaka court sentenced 20 young men to death and five others to life imprisonment for killing 21-year-old student of Bangladesh University of Engineering and Technology (Buet) Abrar Fahad in October, 2019.
Abrar was beaten to death by BUET Bangladesh Chhatra League unit keaders at Sher-e-Bangla Hall in 2019.
He was found dead on the staircase of the hall in the early hours of October 7, after he was taken to room No-2011 around 8pm on October 6 and beaten mercilessly.