The Anti-Corruption Commission (ACC) has filed a case against the retired sales assistant of Titas Gas Company Limited Faruk Hasan for earning huge illegal money.
The case was filed with Coordinated Office, ACC on Wednesday after primary investigation.
Deputy Director of ACC Public relation office Muhammad Arif Sadeq confirmed this, reports UNB.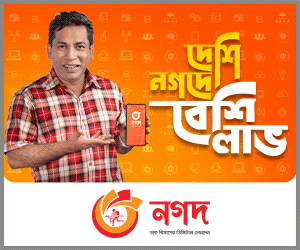 Faruk Hasan also served the post of general secretary of CBA of the company.
According to the case statement, Faruk acquired an asset worth TK 17.0 million in an illegal means using the name of his US expatriate sister Tamanna Banu.
His sister settled in US with his family and never visited Bangladesh.
During the investigation, ACC also did not find any documents of sending money from US by his sister.
The retired CBA leader even failed to submit his wealth statement in response to the notice of ACC issued on June 9, 2021.