The Anti-Corruption Commission (ACC) on Thursday filed a case against three persons, including a bank official, for allegedly plundering money from BASIC Bank Limited.
ACC assistant director Mahbubul Alam filed the case against them with its Dhaka integrated district office-1, said a press release of the national anti-graft agency.
The accused in the case are Sadequl Haq Khan Milky, proprietor of M/s Interlink PLC and Interlink Centre; Sajjadul Haque Khan Milky, authorised representative of M/s Interlink PLC and Interlink Center; and S Asif Ahmed, suspended manager of Basic Bank Ltd (Gulshan Branch).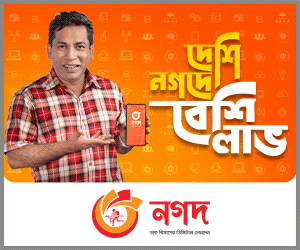 According to the case statement, the accused in collusion with one another embezzled over Taka 2.92 crore from the bank in between July 2005 to September 2019.
The case was filed under the Section 409/420/109 of the Penal Code-1860 and the Section 5 (2) of the Prevention of Corruption Act-1947, reports BSS.