NILPHAMARI, Oct 18: Agriculture officials at a field-day laid emphasis on cultivating high yielding variety mustard in the district on Monday.
The DAE arranged the event in Gorgram union council under of Sadar upazila prior to the mustard cultivation session which would begin within a fortnight or so.
Around 100 male and female farmers including union council members and sub-assistant agriculture officials were present on the occasion, among others.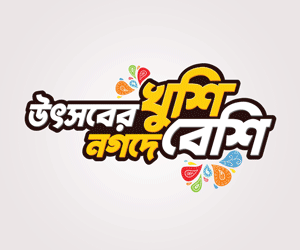 The meeting urged the farmers to cultivate HYV mustard BARI 14 and BARI 15 in their farmland. Badal Chandra Roy, one SAAO narrated the farming technology of the crop and discussed about huge profit of it by adopting mixed and intercropping method of crop farming.
Abdul Majid, a local farmer, said he has already harvested early variety paddy from one acre of land and now he would get preparation to cultivate high yielding mustard during Rabi season.
DAE sources said this year target of mustard cultivation in the district is in 2029 hectares of land and production target is 2435 tonnes.