Airport traffic woes unlikely to end soon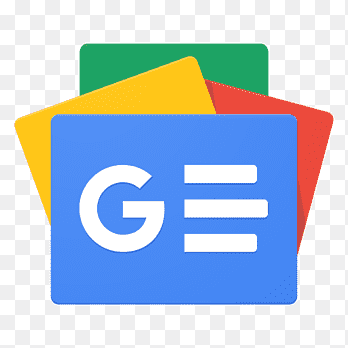 For all latest news, follow The Financial Express Google News channel.
Airport traffic in Dhaka is likely to get worse even after completion of ongoing airport expansion work as the congested lone road cannot manage thousands of vehicles carrying airport-bound passengers.
The lone airport-connected north-south road gets over 21,000 passengers of domestic and international flights daily leaving vehicles to suffer hours to pass Hazrat Shahjalal International Airport (HSIA) areas.
The Civil Aviation Authority and Traffic Police have been trying to manage traffic coming from the HSIA by diverting them through either side of the airport.
But this measure leaves the vehicles to merge with common heavy traffic without any solution.
Sources said the third terminal work began after studying the number of transport to use the HSIA.
But in the absence of a study on traffic impact assessment or future traffic circulation on the road, both airport passengers and common commuters will suffer after completion of the Tk 220-billion project.
Official sources said the terminal will have enough capacity for inbound and outbound passengers and cargoes to be dealt with till 2035, but admitted that no study was done on its impact on road traffic.
"The 3rd terminal will give separate scope for entry and exit of vehicles not like terminals 1 and 2. As they are diverted, there would not be such scope of impacts on common traffic," said one of the officials.
According to project office, passengers of the 3rd terminal will enter through a separate ramp near La Meridian Hotel and similarly exit near Biman office.
It will also give separate scope for the passengers coming from and going to Uttara. Ramps have also been built to link with the Dhaka Elevated Expressway.
Mass Rapid Transit line-01 will have a station for airport passengers on the other side of the main road which will, however, be connected through an underpass.
"Every movement of vehicles in the new terminal area will be one way and without interaction or crossing of one vehicle with others within the airport area," added the official.
However, transport experts and analysts said gridlock is likely to get worse for lack of knowledge about the airport road's capacity.
Prof M Shamsul Hoque said the traffic impact assessment (TIA) helps understand the road capacity and its functionality in all contexts.
"Every road construction has a science and it's understandable from the TIA or EIA (environmental impact assessment). But the 3rd terminal survey lacks study on overall traffic circulation."
Prof Hoque said this to the FE over phone when his comment was sought on traffic congestion on the lone north-south road, which is also part of Dhaka-Mymensingh highway.
The HSIA, the country's main international airport, has been running without any dedicated transportation system and facility for its hundreds of thousands of inbound and outgoing passengers since its inception.
Due to increase of traffic volume with the economic growth, it has been facing severe traffic problems for last two decades.
Existing terminals 1 and 2 have only one entry and exit point linking shortly with the main road which caused severe congestion at the crossing.
In recent days, road users face three-four hours' congestion for increased traffic on the lone road. The BRT work also added pains to their woes.
Transport experts said road capacity is likely to deteriorate as big structures like shopping complex, five-star hotels and RAB headquarters have been allowed to build without traffic circulation assessment.
Prof Hoque is also critical of piecemeal solutions like U-loop and said as the road is already in chronic congestion, diverting airport traffic towards Uttara to use the loop does not work as a cure-all.
Haphazard measures taken by agencies without coordination have made the road's capacity more ineffective, he said.
According to a study by the Japan International Cooperation Agency (JICA) before construction of the terminal, more than 100,000 persons daily use HSIA and the nearby airport rail station.
The study finds that 47 per cent are the users of the domestic terminal.
In another study in 2015, JICA forecast that HSIA would get 6.5-million passengers in 2016 with the number expected to rise to 8.4 million in 2020, 12 million in 2025 and 24 million in 2035.