The government is going to rent hotels for providing treatment to Covid patients with mild complications as hospitals are under an unprecedented crisis with huge patients, Health Minister Zahid Maleque said on Tuesday, reports UNB.
"Already 90 per cent of the seats in hospitals have been packed. And 95 per cent of ICU beds are also occupied. We're preparing a field hospital at Bangabandhu Medical University where we can immediately arrange 500-600 beds," he said.
The minister said, "Everyone infected with corona needs not to be hospitalised. So, we're thinking of renting hotels for dealing with patients who've mild complications. We'll have doctors, nurses, medicines, and some oxygen in those hotels."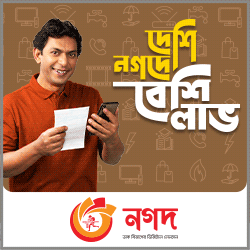 He came up with the remarks while talking to reporters after an inter-ministerial meeting at the Secretariat with Liberation War Affairs Minister AKM Mozammel Haque in the chair.
Maleque said they have started looking for hotels as they will no longer be able to accommodate the growing number of patients in hospitals. "If we can give treatment to the Covid patients with mild infections at hotels, they'll be able to go back home after recovery from there, and it will help reduce the pressure on the hospitals. So, we've taken this step."
About the mass vaccination drive scheduled to begin on August 7 across the country, he said elderly people will be vaccinated in rural areas on a priority basis. "We'll give priority to those who're above 50 as fatality rate in this group of people is now 80 to 90 per cent."
The minister said people will be able to receive the vaccine by showing their NID (National Identity) cards. "Those who don't have NID will be vaccinated under special arrangements."
He said they have now around 12.5 million doses of vaccines in their hands while another one crore vaccine doses will reach the country this month. "That means the vaccination programme will continue."
Maleque said their meeting emphasised producing vaccines locally. "We've already discussed it with Chinese Sinopharm and a Bangladeshi company. The process of producing the vaccine has come a long way. We've also got permission from the law ministry."
Besides, he said, the meeting focused on masking up and maintaining social distancing rules to slow down virus transmission. "If we want to implement and enforce it properly, we need to give police such power so that they can punish and fine those who don't wear masks. An ordinance is required for it. This has been discussed and we may go for that."
The minister hinted that the government may ease the ongoing lockdown gradually. "Garment factories have already been reopened and other industries and shops will be reopened gradually. Transport services will also resume. You'll get the detailed instructions in this regard later."