Two activists of the United People's Democratic Front have been shot dead in Rangamati.
The killing took place at around 2:00 am on Friday in Ramsupari Para area on the border of Mahalchhari in Naniarchar upazila.
The dead have been identified as Akorshan Chakma, 42, son of Juddha Mohon Chakma, and Shyamal Kanti Chakma Sumanta, 30, son of Adri Peda Chakma.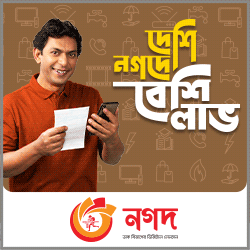 The two victims recently left a reformist unit of Parbatya Chattogram Jana Sanghati Samiti and joined the UPDF.
A group of people went to their residences and gunned them down, police said citing the locals.
"We have sent our force after learning about the murder of two UPDF activists in Ramsupari. The bodies are still on the scene," said Abdul Latif, chief of Naniarchar Police Station.
The UPDF has no clue about the perpetrators at the moment, said Niron Chakma, campaign division chief for the UPDF, reports bdnews24.
Some of the UPDF leaders blamed the Parbatya Chattogram Jana Samhati Samiti (MN Larma) for the murders.
"We have no connection to the incident. It could be an internal feud of the UPDF," Prashanta Chakma, the spokesperson of PCJSS, told media.