A Jubo League leader has been hacked to death in Sirajganj.
The incident took place at Ranigram Bazar area at around 9:00 am on Wednesday, said Mohammed Daud, chief of the local police station.
The dead, 39-year-old Golam Mostafa, hailed from Ranigram Madhyapara and was the president of a Jubo League unit in Sirajganj, reports bdnews24.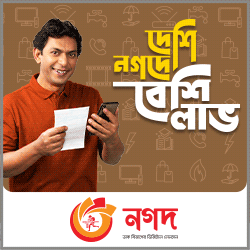 Mostafa was in front of a shop in Ranigram Bazar when the killers hacked him indiscriminately and fled the scene.
Reports add that local people took the victim to Sirajganj Central Hospital where he succumbed to his injuries.