A Jubo League activist was stabbed and slaughtered at Jashore district town in the early hours of Saturday.
The deceased was identified as Sohag Hossain, 30, son of late Siddiqur Rahman, was also a contractor.
Victim's brother Samraj Hossain alleged that Kajol and Taijel, along with 7 to 8 other assailants attacked his brother in Puraton Kasba Kazipara area at around 12:30 am.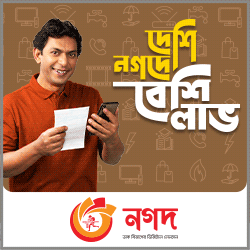 They stabbed him on abdomen and chest then slaughtered him to confirm his death, he said.
On information, a team of police of Kotwali Police Station and detective branch of police visited the spot and recovered the body, UNB reports.
The SI said police are working to find motive behind the murder.