Awami League expects 1.0m people to join Padma Bridge opening day rally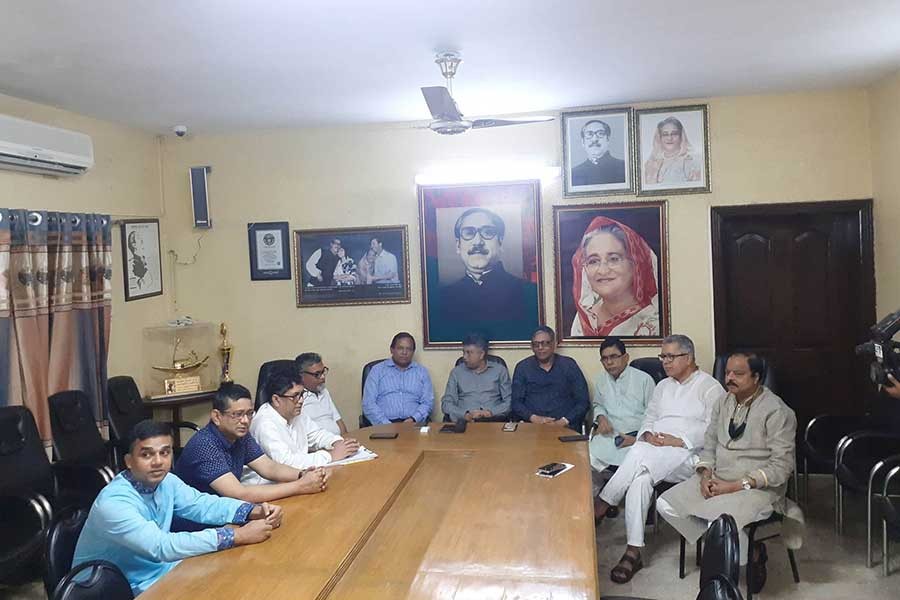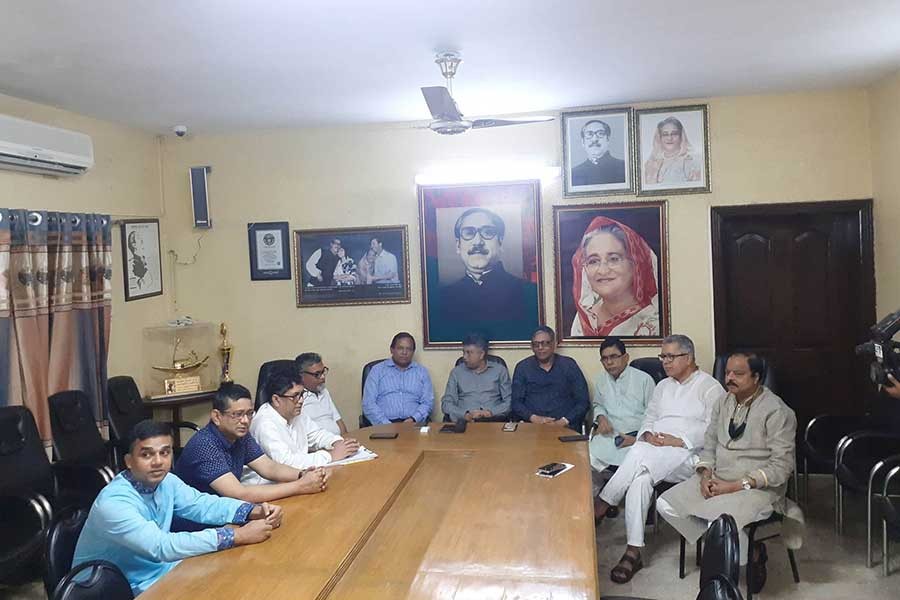 The Awami League will organise a daylong programme, including a public rally at Kathalbari point in Madaripur, at 11:00 am on June 25 after the inauguration of the much-awaited Padma Bridge on that day.
The party is expecting that over 1.0 million people will join the rally, reports BSS.
Awami League leaders expressed the expectation at a coordination meeting to make the rally a success at the party president's Dhanmondi political office in Dhanmondi on Wednesday, reports BSS.
After the meeting, Awami League's Joint General Secretary AFM Bahauddin Nasim said Prime Minister Sheikh Hasina will inaugurate the Padma Bridge on June 25.
"People's dream over Padma Bridge knows no bounds. The dream is going to be materialised on June 25. People all over the country have massive enthusiasm over the inauguration of the mega project. We have made an initial planning today on how to celebrate the day," he said.
Nasim said: "We will arrange a public rally at 11:00 am at Kathalbari Ferry Ghat on the bank of Padma. We want to make the rally a success."
He hoped a massive number of people from 21 districts of the southern region and Dhaka's adjoining areas will join it.
"We are expecting that the public rally will turn into a huge human sea with the presence of over 10 lakh people. The daylong programme will be arranged including a colourful cultural function," he said.
Jatiya Sangsad Chief Whip Noor-e-Alam Chowdhury Liton said: "Inauguration of Padma Bridge is a matter to be very happy. We know how important the bridge is. Padma Bridge will be a root for economic emancipation of our southern region people."
He said the inauguration of Padma Bridge will remain memorable in the country's history.
Awami League Organising Secretaries BM Mozammel Haque, Mirza Azam, Advocate Afzal Hossain and SM Kamal Hossain, Office Secretary Barrister Biplab Barua and Deputy Office Secretary Sayem Khan were present, among others.