Bandarban gets access to safe drinking water through 'Probaho'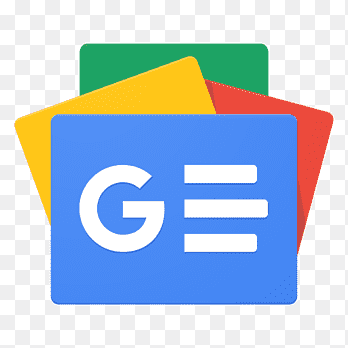 For all latest news, follow The Financial Express Google News channel.
More than 5,000 people in the hill tracts district 'Bandarban' are getting safe drinking water through BAT Bangladesh's CSR program 'Probaho' – the safe drinking water project. This is the first time that 'Probaho' started its journey in Chittagong Hill Tracts after its previous establishments in different arsenic prone locations of the country.
Recently, Deputy Commissioner (DC), Bandarban Mohammad Daudul Islam has officially inaugurated the 'Probaho' water filtration plant at Naikhongchari Upazila in Bandarban district. Professor Mohammad Shafiullah, Upazila Chairman of Naikhongchari; Sadia Afrin Kochi, UNO, Naikhongchari and Nurul Absar Emon, Union Parishad Chairman of Naikhongchari Sadar Union were also present during the event.
During the inauguration of the plant, Deputy Commissioner Mohammed Daudul Islam said, "Bandarban district has extreme crisis of safe and drinkable water & Naikhongchari Upazila is no different. BATB's initiative of providing safe drinking water through its "Probaho" project in this Upazila area is certainly noteworthy one. My heartfelt gratitude to BAT Bangladesh for extending their support in providing safe drinking water, through their 'Probaho' program, among this hill tracts communities."
When the water level goes down in the dry season, the people of Naikhongchari Upazila and other surrounding areas face extreme water crisis. In this time, the local people usually meet their water demand by collecting water from waterfall or digging wells in the hills. Moreover, due to the rocky layers, it is very difficult and expensive too to draw water from the deep that is next to impossible for the commoner of Naikhongchari upazila.
The local people believe that the drinking water crisis will be solved through this 'Probaho' project. It is estimated that 10 thousand liters of water can be provided every day from the plant, which can easily meet the daily need of water for more than five thousand people.
Mohammad Ayub, a local resident of Naikhongchari Upazila said that he used to spend around BDT 3,000 in every month to avail clean & safe drinking water. That money is being saved since the 'Prabaho' project started. He expressed his joy of having water filtration plant in his neighborhood and thanked BATB.
BAT Bangladesh launched this special project of safe drinking water, called 'Probaho', in 2009 to ensure clean & safe drinking water in different areas of Bangladesh, especially in the most arsenic prone areas. 'Probaho' program already has achieved many recognitions across the boundaries for its contribution to provide safe drinking water in relevant communities. Under this project, 88 water treatment plants have been set up in more than 14 districts of the country, in the past 11 years. At present, BATB has water treatment plants at Kushtia, Meherpur, Jhenaidah, Chuadanga, Lalmonirhat, Kurigram, Jamalpur, Madaripur, Satkhira, Natore, Gopalganj, Tangail and Manikganj. Bandarban has been newly added to this list.
Regarding the importance of providing safe drinking water to the hill tracts areas and especially addressing the crisis in the dry season, BATB Divisional Leaf Manager Mamunur Rashid said, "We have been trying to support the community by ensuring safe drinking water through our "Probaho" program from the last 11 years in the most arsenic prone areas of the country. We are glad to introduce "Probaho" program for the first time in the Chittagong Hill Tracts. I am hopeful that this effort will support the people in Naikhongchari area to overcome their safe drinking water crisis."