Bangladesh now 'friendless', says GM Quader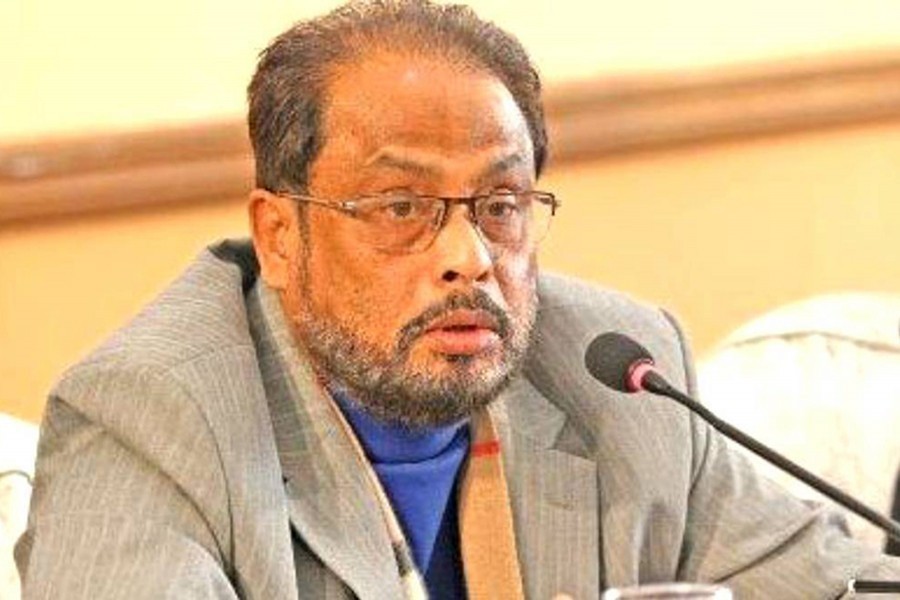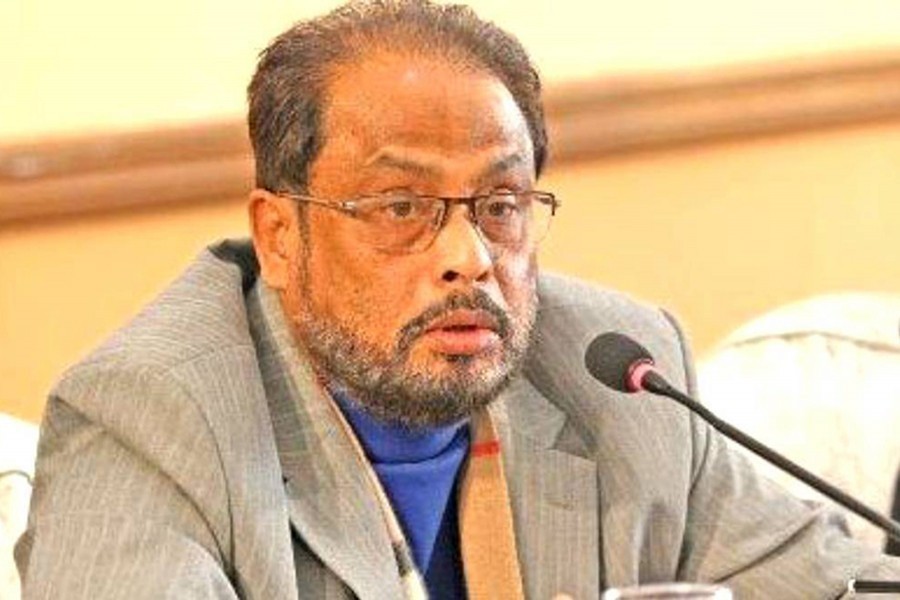 Jatiya Party Chairman GM Quader on Saturday said Foreign Minister AK Abdul Momen's frustration over not getting Covid vaccines from different countries has manifested that Bangladesh has become 'friendless' in the world.
"The Foreign Minister expressed deep frustration over not getting the corona vaccines after visiting several countries. He told the media that the rich countries aren't willing to give Bangladesh vaccines. If this is the case, Bangladesh has become friendless in the world," he said.
The Jatiya Party chief made the remarks while speaking at a meeting of Jatiya Jubo Sanghati at Jugantar Bhaban in the city's Baridhara area, reports UNB.
He said though the Foreign Minister has said the status of the country has enhanced across the world, Bangladesh ranked 106th in the 2021 Henley Passport Index while its position was 96th in 1996.
"The dignity of the Prime Minister and her cabinet member may increase in the world. The dignity of the common people hasn't improved at all, but it has declined. That's why those who now go abroad with Bangladeshi passports have to face various kinds of harassment," the Jatiya Party chairman observed.
GM Quader, also the deputy opposition leader in parliament, said the country lacks good governance due to politicisation.
He said the country's situation has turned so worse that now it is not possible to get a job even after becoming first in the examination without the affiliation with the ruling party.
The Jatiya Party chief said the ruling party leaders are acquitted by court even after committing crimes as the laws are not enforced equally for all.
He said no one was above law during the rule of Jatiya Party founder HM Ershad. "So, people are expecting Jatiya Party as an alternative force to Awami League and BNP. They want Jatiya Party to return to power."
GM Quader urged the party leaders and activists to strengthen the party by holding the councils of its all district units by December 31.