The government is planning to provide students aged 12 to 17 access to Covid -19 vaccines in every school as part of an expanded inoculation campaign for children.
Health authorities have already made a decision about expanding the drive to schools and it will be implemented "very soon", Health Minister Zahid Maleque said on Thursday.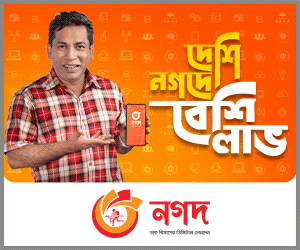 Mobile teams will be deployed to administer the shots to students in schools while the vaccination centres will also be operating as usual, reports bdnews24.com.
Bangladesh opened the immunisation campaign for school-going children in November. But the authorities have been struggling to draw children to the vaccination centres, each set up with the aim of inoculating students from at least five schools in the vicinity.
Referring to the low turnout at the centres, Maleque said, "That is why we have decided to send our teams to schools where we cannot operate a vaccination centre. Our teams will go to the schools and vaccinate (the children) there."
Students will be administered the US-made Pfizer-BioNTech vaccine, according to the minister. The Pfizer vaccine must be stored between -90 degrees Celsius and -60 degrees Celsius.
Asked about the potential difficulties in storing the vaccine, the minister said, "We are vaccinating students in Dhaka as well as in other districts. It is a challenge. We have accepted the challenge. We will take any steps to vaccinate children inside schools."