Banks have enough money, reserve is strong, says PM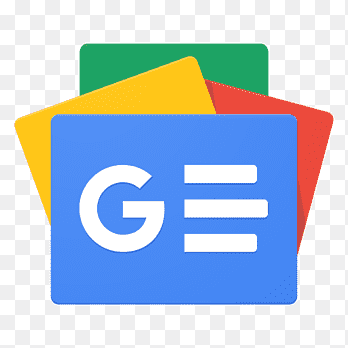 For all latest news, follow The Financial Express Google News channel.
Prime Minister Sheikh Hasina has dismissed the talks that there is no money in the country's banks.
"Some people talk about reserve but there is no problem regarding it. Some say there is no money in the banks which is a blatant lie. Even yesterday I had a meeting with the Bangladesh Bank governor and others concerned. It was confirmed that we have enough money in banks," Hasina said.
Hasina, who is the president of the ruling Awami League, was addressing a mammoth public rally at Jeshore stadium organised by the party on Thursday.
"If you keep your money in your house withdrawing from banks thieves will take away that money. It will just create scopes for the thieves," she said.
She said due to Covid-19, there is an economic crisis everywhere across the globe but in Bangladesh "we have kept our economy standing on a strong base till now."
"We have remittance inflow, foreign investment coming, export income has increased, and our tax collection has also increased. When all countries are struggling to avoid a recession Bangladesh has still remained strong economically," she added.
She also said after 1975, no development work has been done in this country.
She urged the people not to pay heed to any rumours, reports UNB.
"It is the job of BNP to spread rumours all the time and you know that," she told the rally.
She said when military ruler Ziaur Rahman died he left nothing but a broken suitcase and torn clothes and the BNP only looted the country when they were in power.
The PM said that BNP had never done anything for the welfare and betterment of the country and its people.
"They always engaged in looting while they were in power," she said.
She mentioned that during the 2001-06 regime BNP left foreign reserve at USD 2.5 billion only, when AL formed the government in 2009 for the second time it was USD 5 billion after the regime of the caretaker government.
During the pandemic there was no export and import, as a result the reserve reached USD 48 billion, she said.
Hasina, said that the government has spent money for procuring vaccines, fertiliser, rice, wheat, corn for the people.
"It (reserve money) did not go anywhere, it was spent for the welfare of the people," she said.
She mentioned that the government now is constructing roads, pools and bridges and many other things.
"We have invested in various works, giving stimulus for export, agriculture and fulfilling the deficit money which accumulated up to USD 8 billion," she said.
AL general secretary Obaidul Quader, AL MP elected from Khulna Sheikh Helal, AL presidium members Md. Abdur Razzak, Piyush Kanti Bhattacharya and Jahangir Kabir Nanak also spoke at the rally.
Jashore District AL president Shahidul Islam Milon presided over the rally. District Awami League General Secretary Shahin Chaklader conducted it.
A boat-shaped stage was prepared at the rally venue by leaders and activists of Awami League, exhilarated by the prime minister's presence as the chief guest.
Thousands of people joined the rally that started at 3 pm.
The law enforcement agencies and district administration deployed Rapid Action Battalion's (Rab) dog squad with other precautions from Tuesday to ensure security.
Jashore District Awami League senior vice-president and convener of stage decoration, formed a team of 400 volunteers to make the rally a success. The members of this committee will assist those coming to the rally, said District AL Secretary for Relief and Social Welfare Affairs and convener of Discipline and Volunteer Sub-Council Sukhen Majumdar.
Preparations for drinking water and sanitation at the rally in Jashore Stadium connecting the field of Abdur Razzak College has been arranged, said the district's Public Health Engineering Directorate Executive Engineer Zahid Parvez.
From Jashore airport to the stadium, the walls of public-private and autonomous institutions were painted in different colours with the PM's speech and various slogans of the party. Repair work of the damaged road was also completed ahead of the rally.
Jashore Sadar Traffic Inspector Subhendu Kumar Munshi said 12 specific routes have been kept open for the crowds to reach the venue.
Around 20 parking areas were selected as per the target of district Awami League, he added.