Bangladesh is expecting to get an extension of the preferences it enjoys in international trade after the country's graduation from the least developed country (LDC) status.
Commerce Secretary Tapan Kanti Ghosh on Sunday expressed the hope based on the declaration of the 12th Ministerial Conference (MC12) of the World Trade Organisation (WTO) that concluded in Geneva, Switzerland recently.
The MC12 declaration just acknowledged the challenges that graduation presents for the countries that are leaving the LDC category, but no decision was taken at the conference in response to the graduating LDCs' demand for continuing the duty-free trade facilities.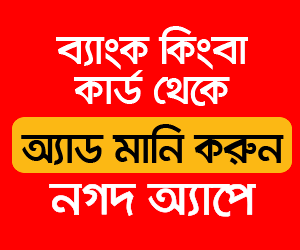 Addressing a press conference on the outcome of the meeting at the commerce ministry, the secretary, however, said that an immense opportunity has been created for Bangladesh to get an extension of the facilities even after its graduation to developing country status in 2026.
He expected that the extension of the trade preferences might come in the next ministerial conference, he added.
Bangladesh as also other LDCs have been lobbying for more than the last two years to extend the trade facilities by six or nine years after graduation.
Commerce Minister Tipu Munshi was supposed to brief the press, but the officials informed that he got infected with the coronavirus again for the second time.
Md Hafizur Rahman, Director-General at the WTO Cell of the ministry, and senior officials of different state agencies were present at the event.
Mr. Ghosh, however, said the development as stated in the declaration has just kept the door open for negotiations on the extension of trade preferences. The WTO member countries have agreed that the LDCs would need some sort of support after their graduation.
The declaration reads: "... in this difficult context, we note with satisfaction the progress achieved by LDC members who have met or who are about to meet the graduation criteria set by the United Nations Committee for Development Policy (CDP) and acknowledge the particular challenges that graduation presents, including the loss of trade-related international support measures, as they leave the LDC category."
It adds: "We recognise the role that certain measures in the WTO can play in facilitating smooth and sustainable transition for these Members after graduation from the LDC Category."
The commerce secretary said that further negotiations have to be continued for achieving the extension of the LDC trade benefits after graduation.
There was no signal about the extension of the trade benefit, but the LDCs demand was well recognised in the MC12 declaration, he said, adding that the declaration mentioned providing cooperation to overcome the possible trade-related challenges the graduating countries might face.
Bangladesh is on course to graduate from the LDC status in 2026 and get exposed to open competition in its external trade after 2029.