The Border Guard Bangladesh (BGB) seized smuggled goods and contraband drugs worth over Tk 715 million (Tk 71.56 crore) in mostly frontier areas across the country throughout September this year.
The seized narcotics included 14,54,390 pieces yaba tablets, 8,108 bottles of foreign liquors, 916 litre of local liquors, 1,688 cans of beer, 24,179 bottles of phensidyl, 1196-kg cannabis, 4.697-kg heroin, 2,84,874 pieces of sex-stimulating tablets and 6,48,090 pieces of other tablets.
Other seized smuggled goods included 1.697-kg gold, 3,026 pieces of Sharees, 1,283 pieces of three pieces/shirt pieces, 225 meters fabrics, 488 pieces readymade garments, six trucks, four pick-up, and 10 CNG-run auto-rickshaws, 55 motorcycles and 14,107 cubic feet wood and also 10,108 kilograms tea, reports BSS.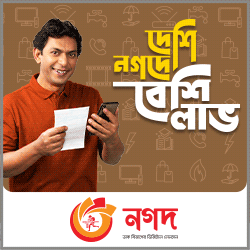 The paramilitary force also seized three pistols, one gun, a one-shooter gun, one revolver, nine round bullets and six magazines.
Besides, the BGB team also arrested 136 on charges of smuggling and 121 others for their illegal trespass.
The BGB has so far seized a huge quantity of smuggled contraband narcotics and goods worth over Tk 69.9 million from January 1 to September 30 this year.