BNP accuses govt of keeping Khaleda in solitary confinement
Tarique addresses meeting thru mobile phone from London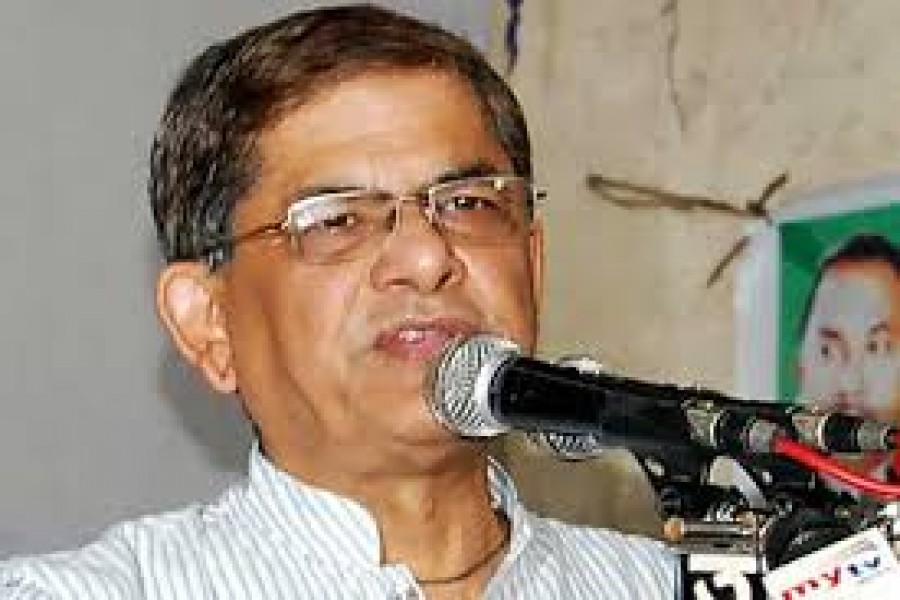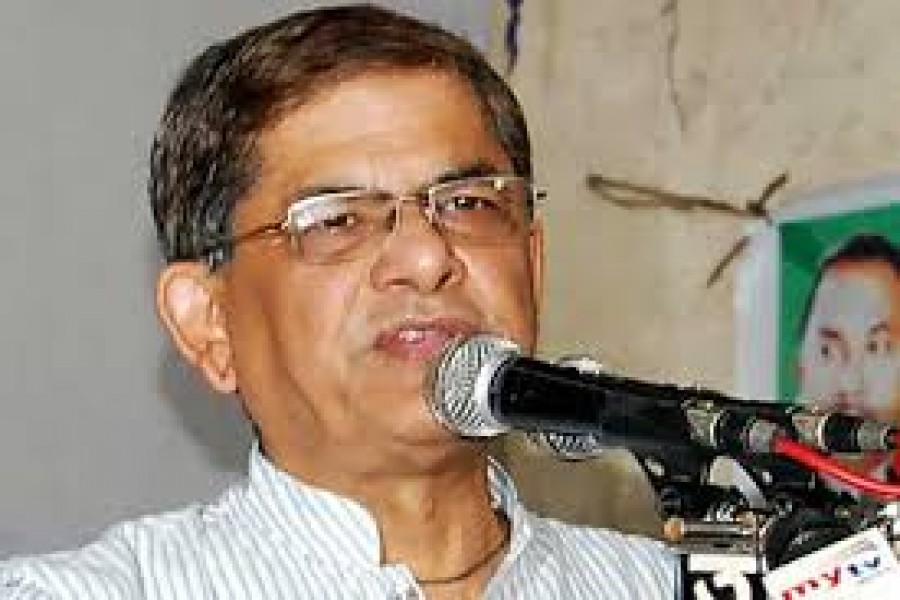 BNP on Saturday accused the government of keeping its chairperson Khaleda Zia in solitary confinement at the abandoned old Dhaka central jail.
It also demanded that she be given division immediately, or else, the government will be held responsible if anything bad happens to Khaleda.
BNP secretary general Mirza Fakhrul Islam Alamgir said, "Our five senior lawyers met Khaleda Zia today (Saturday). You'll get astonished to know that she has been kept in solitary confinement at the worn-out Dhaka central jail."
He came up with the remarks at a press briefing after a meeting of BNP Standing Committee members with party senior leaders at the party chairperson's Gulshan office.
UNB said he alleged that Khaleda Zia has been kept lonely as a prisoner at the abandoned central jail. "She (Khaleda) has not yet been given division. We demand our chairperson be immediately given division, due honour and all other facilities."
The jail code stipulates that a former prime minister or an opposition leader is entitled to enjoy division facilities immediately after being taken to the court, he said, adding that no court order is required to give the division. "But she has not been given it. We ask the government to immediately provide her with division. Or else, the government will be held responsible for violating the jail code."
According to the jail code, Fakhrul said, their 73-year old leader can keep a domestic help to look after her round the clock. "But, the government denied it. It's an inhuman attitude."
The BNP standing committee members earlier sat with the party chairperson's advisers, vice-chairmen and joint secretaries general around 6:30pm and discussed the evolving situation following the jailing of party chairperson Khaleda Zia.
This was the first formal meeting of the BNP top leaders after Khaleda was sent to jail on Thursday in Zia Orphanage Trust graft case. BNP standing committee member Khandaker Mosharraf Hossain presided over the meeting that continued until 9:00pm.
BNP acting chairman Tarique addressed the meeting through mobile phone from London.
Fakhrul said Tarique urged the party leaders to remain united and work for Khaleda's release and 'restoration' of democracy.
He also urged them to continue their movement to force the government to hold an inclusive election under a neutral administration.
Replying to a question, Fakhrul said Khaleda did not send out any message to the party leaders through her lawyers who met her. "She discussed legal issues with them."