BNP activists rally in Barishal amid allegations of attack on party leader's convoy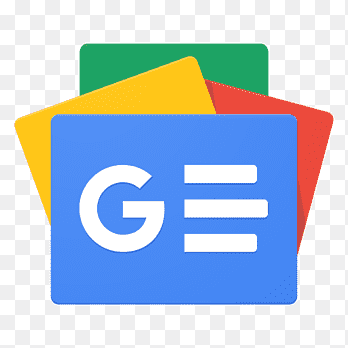 For all latest news, follow The Financial Express Google News channel.
The Bangladesh Nationalist Party's rally in Barishal was underway leaving two chairs empty on the stage, a new practice that mirrors similar events in other major cities, as opposition activists flocked to the venue in thousands.
BNP supporters and leaders from adjoining districts and sub-districts defied a transport strike to gather at the rally venue inside the Bangabandhu Udyan from early Saturday morning as Barishal became ground zero of political attention in Bangladesh, reports UNB.
The rally officially opened at 11:00am on Saturday with prayers for BNP Chairperson Khaleda Zia, acting chairman Tarique Rahman and former President Ziaur Rahman.
The transport strike for a second day has made it difficult for the activists to join the rally.
"No government efforts could stop us. The ground is teeming with supporters, leaders and general people. They've arrived on foot, rickshaws, vans, trawlers, boats and launches," said Bilkis Jahan Shirin, BNP's central organising secretary.
The leaders were planning to wrap up the rally in daylight, according to her.
Jatiyatabadi Mohila Dal's Fatima Tuz Zohra Mitu claimed that a convoy of Ishraque Hossain, BNP's international affairs committee member, was attacked by the members of Jubo League and Chhatra League around 6 am on Saturday on his way to the rally.
But the ruling party members denied the claim and accused Ishraque's men of an attack instead.
Attackers vandalised eight vehicles of Ishraque's convoy at Gaurnadi's Mahilara Bazar area, said Fatima, joint human rights secretary of the central committee of Mohila Dal.
Ishraque said: "We set out for Barishal to join the rally. On our way, Jubo League and Chhatra League supporters suddenly attacked us and left 11-12 of our people injured."
He claimed it was an attempt to stop them from attending the rally. "But nothing was able to stop us. We've arrived here despite all obstructions."
However, Shahid Sardar, former president of the Chhatra League unit of Mahilara Degree College and the head of Mahilara Bazar's merchants' association, raised counter-complaints of vandalism against Ishraque.
Shahid said he along with 10-12 others were at Mahilara Bazar around 6:00am, when Ishraque arrived with his convoy of around 75 vehicles and "his cadres" vandalised the Modern Club. They also ripped apart the photos of Bangabandhu Sheikh Mujibur Rahman, Prime Minister Sheikh Hasina and Barishal-1 MP Abul Hasanat Abdullah.
Shahid alleged that the BNP men vandalised seven motorcycles and also tried to set them on fire while leaving Bilash Kabiraj, Jubo League joint secretary of Mahilara Union, and two others injured.
Talukder Md Younus, general secretary of the Barishal unit of the Awami League, also raised similar accusations against Ishraque and his men.
"Their assault put our leaders and supporters in the hospital but none of their men has been admitted to any hospital. What does that say about the whole thing?"
Gaurnadi Model Police Station chief Afzal Hossain said three people were detained on suspicion of the attack.
Inspector Md Helaluddin of Gauranadi police said: "The incident occurred at Mahilara. We will speak about it later."
Saturday's rally is the BNP's fifth in a divisional city within a month to protest the recent killings of party activists in multiple police shootings and price hikes of essentials and fuel.
The previous four rallies took place in Chattogram, Mymensingh, Khulna and Rangpur. Transport strikes came ahead of all rallies, except for the one in Chattogram, apparently to disrupt the events.