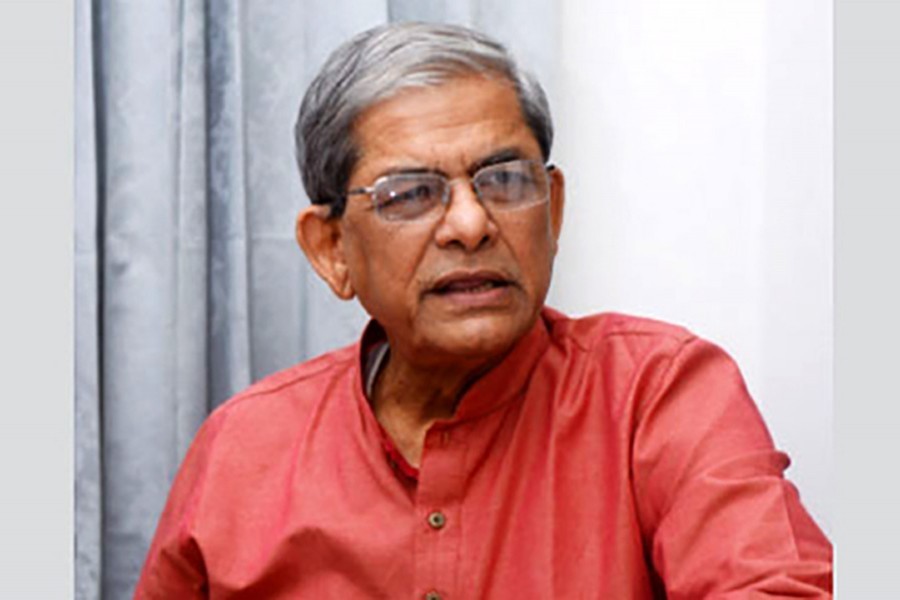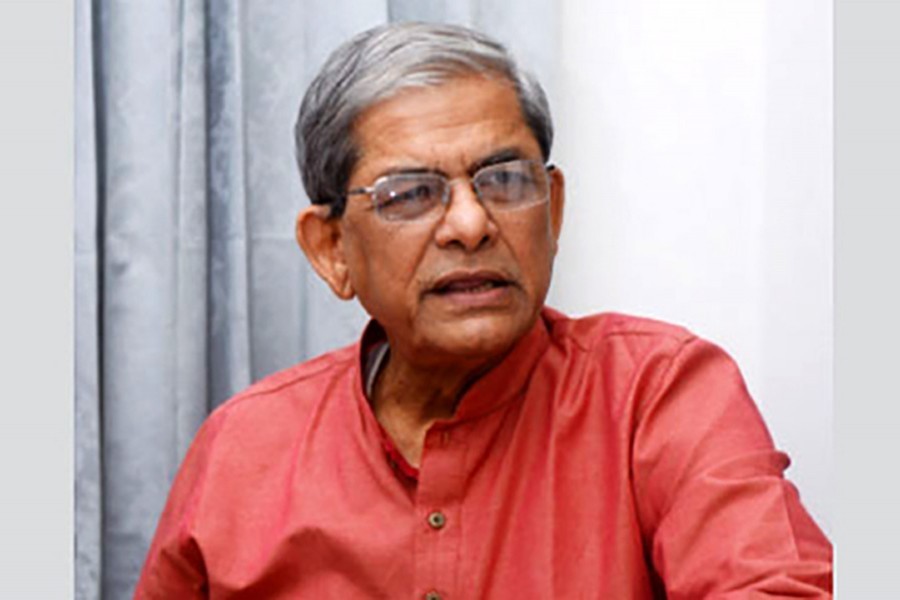 BNP Secretary General Mirza Fakhrul Islam Alamgir on Tuesday said their party will surely restore democracy, free Khaleda from jail and protect the country's independence and sovereignty together with the country's people through a movement.
"Never look back. Never think we can't do it. We can surely do it and we'll turn victorious. We've to defeat the monster that snatched our rights and we must establish a representative government through a movement."
He came up with the remarks at a programme arranged by Jatiyatabadi Swechchasebak Da at the Supreme Court Bar Auditorium, marking BNP founder Ziaur Rahman's 40th death anniversary.
Fakhrul also alleged that the government is not allowing their party chairperson Khaleda Zia to go abroad for better treatment out of "political vengeance".
"Khaleda Zia is still in the hospital. This government has become so vindictive that it's not letting our leader go abroad though doctors are advising advanced treatment of her," he told a discussion.
Fakhrul said the government has exposed its political bankruptcy and isolation from people by denying ailing Khaleda permission for going aboard.
"This government has lost the ground beneath its feet. It has turned into a corrupt, fascist and repressive regime."
Fakhrul praised the strong leadership of Khaleda Zia as being a housewife she strengthened BNP and took it to power for several terms after the assassination of Zia.
He also recalled Khaleda's role in restoring democracy by carrying out a nine-year-long anti-autocracy movement in the 90s. "I think she's the most majestic leader among all the politicians who are now alive in the country. Her contributions to the country are not less than anyone else's."
Fakhrul said democracy in Bangladesh has remained chained since Khaleda was sent to jail. "Many of our leaders have been killed and made disappeared. Our 35 leaders and activists have been facing many cases. Even after that, BNP couldn't be suppressed. BNP is still very vocal and it's moving ahead."
Khaleda, who tested positive for Covid-19 on April 11, was admitted to Evercare Hospital on April 27.
She tested negative for Covid-19 on May 8, but the BNP chief is still suffering from post-Covid complications.
Her family submitted an application to the government on May 6, seeking permission to send her abroad for advanced treatment, but it was turned down.